Marketing Yourself and Your Business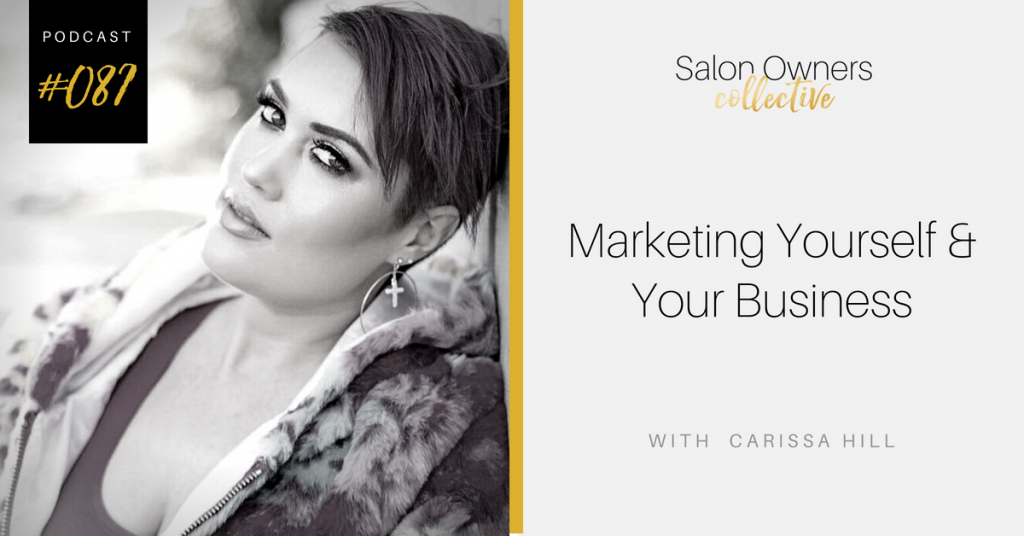 From Entrepreneurs to Salon Owners, Hairdressers to Marketing Experts, to simply being a Business owner in today's fast paced society, we are constantly trying to keep up with the marketing trends to make our business run and grow successfully. However, it might be easier than you think.
On this episode of the Salon Owners Collective podcast, we're joined by Carissa Hill, an online Business Coach & Marketing Teacher. She has been helping thousands of entrepreneurs across industries to master the art of successful Facebook marketing and to help set up their businesses to run and grow without them in it.
In this episode she shares:

The biggest marketing mistake business owners are doing

A change she personally had to make as a business owner to grow

Her main strategy for Facebook Marketing

How to "show up" online

Why you need to do a "we, we" test

How to stay ahead of fast changing social media

Why you need to either have or be involved in Facebook Groups

Roadblocks when it comes to putting yourself out there
RECOMMENDED LINKS
CLICK HERE to learn more about Carissa through her Website
CLICK HERE to find out more about The Wolfpack Mastermind
CLICK HERE to see Carissa's recommended Book: Your Erroneous Zones – Wayne W. Dyer