Life Changing Consultations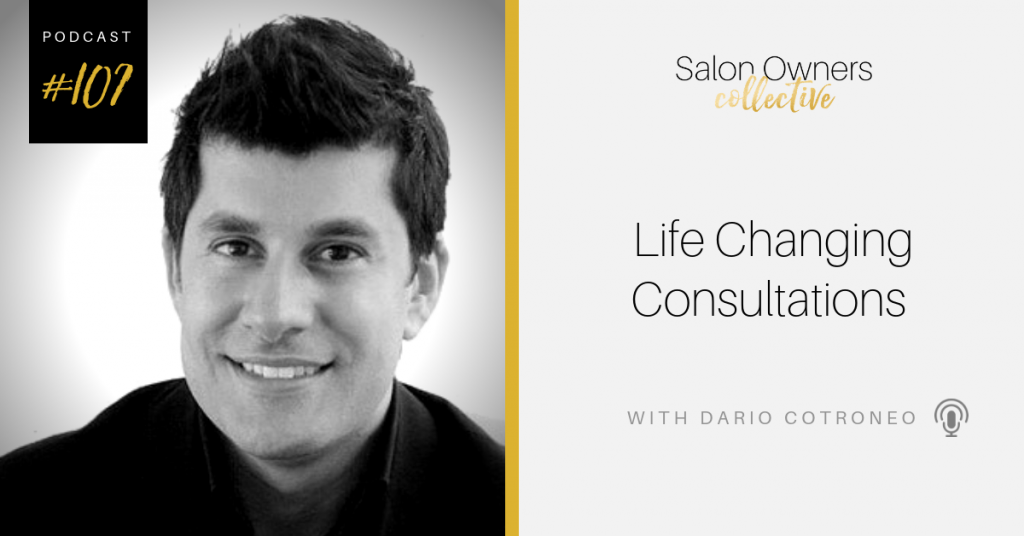 Podcast: Play in new window | Download
When you take your client on a journey of leadership and show them what you recommend for them, you might notice a shift in how they approach and talk to you.
Dario Cotroneo has developed a very unique approach to hairdressing & education resulting in exciting ways to learn and enjoy.
During this episode we discuss the client experience and how in control we really can be just by slightly shifting our head talk.
As you listen to our conversation, you'll learn:
Insights into 'interviewing' a client

Getting your head prepared for the day

Protecting Yourself

Consultation Forms

Budgeting

Honest Conversations
To listen to the first half of the podcast CLICK HERE. We discuss raw emotion, chemicals for feelings and why we as stylist need to acknowledge that what we do is much more than just styling hair.
RECOMMENDED LINKS
CLICK HERE for more information about DCI Education
CLICK HERE to Learn more about the Scholarship for Apprentices
CLICK HERE to Follow DCI on Instagram
CLICK HERE to read more about Dario
CLICK HERE for Recommended Book - Start Ups & Self Care by Megan Larsen
CLICK HERE to Download the Salon Owners Collective Freedom & Profit Guide