Legal Action: Two Words Every Salon Owner Dreads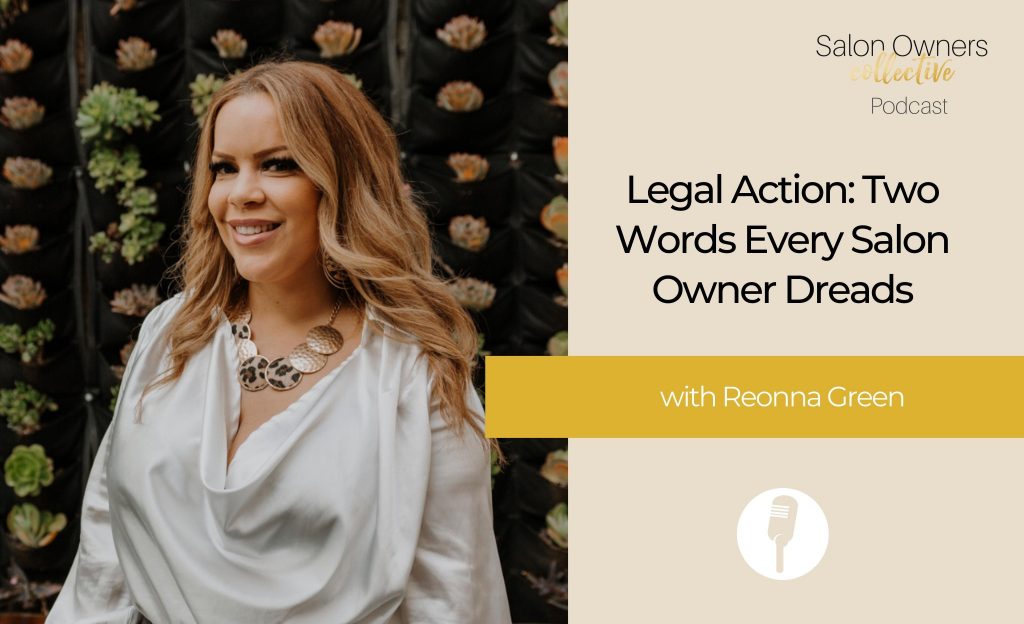 Have you ever had a client threaten legal action against you and your Salon?

As a Salon Owner, I'm sure you have had had a moment (if not, a few) where you have had to deal with a situation that has gone wrong, like a really bad colouring mistake, and in return had to deal with an unhappy (and frustrated!) client. 
Something has gone wrong in the Salon; the service didn't meet the expectations of the client and you are left to clean up the mess that has been left behind. Sometimes this may mean dealing with further legal action….Eeek!! 
Unfortunately, that is just what happens when we work in a service-based, client-based industry, or is it? 
Things are going to go wrong, humans are going to make mistakes, but it's how we overcome these moments where things have gone terribly wrong, and have things in place to prevent them from ever happening again in the future.

I want you to always be prepared for the worst-case scenario, the "what ifs", because it may be the thing that saves your Salon. We need to keep ourselves and our Salons protected from anything that may happen in the future. 
So, this is why I want to introduce you to Reonna Green, a hairstylist turned Lawyer living in the United States – how inspiring is that? Reonna is the founder of "She Trademarks" – an attorney that specialises in the beauty and hair world, I take my hat off to her for this! 
Because Reonna is so specialised in our industry (there seriously aren't many hairstylists/ attorneys!) then I know you will soak up everything she has to say on how to protect your Salon when things really turn to sh*t. 
So keep listening to this episode and hear what she has to say….
Here are three reasons why you should listen to the full episode:
Discover the fine print that you need to have in your Salon contract

Learn about the ways you can protect yourself when things go wrong in your Salon

Discover why it is important to have a consultation contract in place and how it can be the thing that saves your Salon. 
Inner Salon CEO Snapshot
CLICK HERE to get your hands on it
Let's chat…
I'd like to chat with you a bit more about your business and how I may be able to help you. Just click here to jump over into messenger & chat!
Resources:
CLICK HERE to join the Profitable & Successful Salon Owners Facebook Group
CLICK HERE to check out "Small Business CPA" on Instagram 
CLICK HERE to follow Reonna on Instagram
CLICK HERE to check out Reonna's website "She Trademarks"