Juggling Motherhood and Salon Ownership Like a #Boss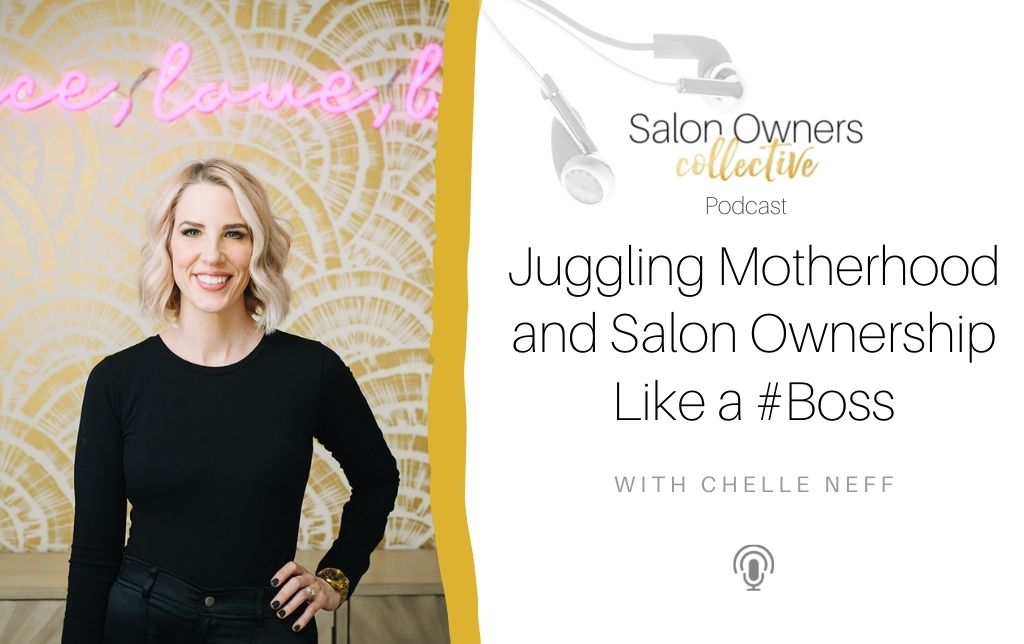 Owning a Salon is a balancing act.
Not only do we have our businesses to nurture… we also have a team to lead, a family to prioritise, a social life to remember… all whilst trying not to forget about ourselves, too!
Then you throw motherhood into the mix… and suddenly, it's a whole different ball game.
I know what it's like. I had 2 children throughout my time owning a Salon. Suddenly, it's imperative that you actually take time out of the business to spend with your growing family. There's a guilt that you begin to feel no matter where you  spend your time. If you're with your family, you feel guilty about being away from your team. If you're with your team… you feel like you're missing valuable time with your family!
It can be such a tricky transition, even when you have 9 months to prepare…
That's why I want you to meet Chelle. Chelle is the uber-successful Owner of Urban Betty, a thriving salon which will soon open its third location in Texas, US. 
In this episode, Chelle is going to share her journey to success, with a special focus on her most recent adventure… Motherhood. While most of us have 8 or 9 months to prepare for this (and still don't feel ready!)… but Chelle found out she was going to be a Mum with 3 days' notice. 
Tune in now to hear Chelle's incredible success story and how she juggles motherhood and salon ownership like a #boss.
Inner CEO Snapshot
CLICK HERE to get your hands on it
Let's chat…
I'd like to chat with you a bit more about your business and how I may be able to help you. Just click here to jump over into messenger & chat!
Resources:
CLICK HERE to join the Profitable & Successful Salon Owners Facebook Group
CLICK HERE to check out Chelle on Instagram
CLICK HERE to check out Chelle's Salon "Urban Betty" on Instagram
CLICK HERE to get Tribal Leadership by Dave Logan
CLICK HERE to get Profit First by Mike Michalowicz