Investing In a Marketing Return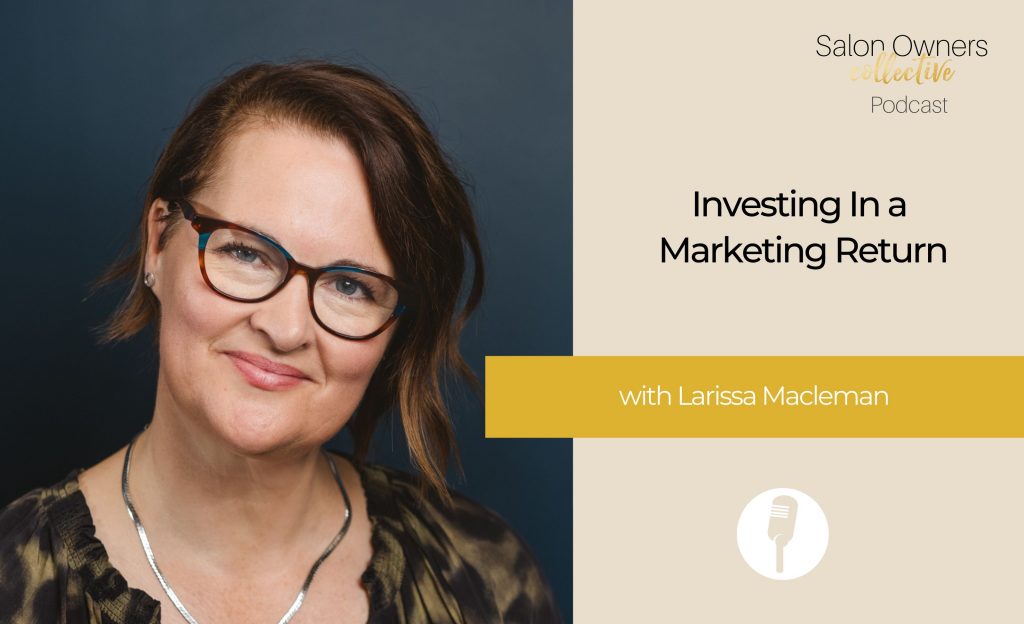 Here's a question for you – exactly how much are you investing in your Salon Marketing? – and how much return on investment are you getting?
I'm talking about the money you invest into marketing your Salon, versus the return you get from NEW CLIENTS booking into the Salon.
I can feel the shoulder struggling and the eyes darting around the room from here. Let me guess, you've got no idea because like most Salon Owners I know – you've been winning it.
Well what if I told you there's actually a formula for this – a simple formula that will analyse the effectiveness of your current marketing AND tell you how much to invest (and where to invest it) based on those findings?
In the episode of The Salon Owners Collective Podcast, I'm inviting you to be a fly on the wall of one of my Salon Mastery Coaching sessions where I reveal the 5 numbers you need to know to make informed, strategic decisions about your marketing investments
Because investing money into your marketing is a necessity for growing your businesses – but it an be scary right? But trust us, it's scarier when you're going in blind…
Here are three reasons why you should listen to the full episode:
Learn the 5 numbers you need to know before investing into marketing for your Salon.

Find out which numbers to consult that will reveal what is and ISNT working in your marketing strategy.

Walk away with the exact formulas that will help you invest strategically in your business
Let's chat…
I'd like to chat with you a bit more about your business and how I may be able to help you. Just click here to jump over into Messenger & chat!
Salon Mastery
Achieve Salon Growth without overwhelm or overworking – it is possible!
Salon Mastery is a coaching program that provides you with the tools & support you need to build a profitable & successful Salon. No more winging it!
Together we'll build a 9-part business stragegy for your salon with your own dedicated Sucess Coach to lead you toward Success. The Salon Mastery HUB delivers: Strategies, Done-For-You, Masterclasses, Live Salon-Growth Workshops with Industry Experts & Coaches and Access to a close-knit Community of Salon Owners so you never feel alone
Click here to apply for Salon Mastery Coaching now.
Resources:
CLICK HERE to join the Profitable & Successful Salon Owners Facebook Group