If You Want Your Salon Team to Stay, Do This…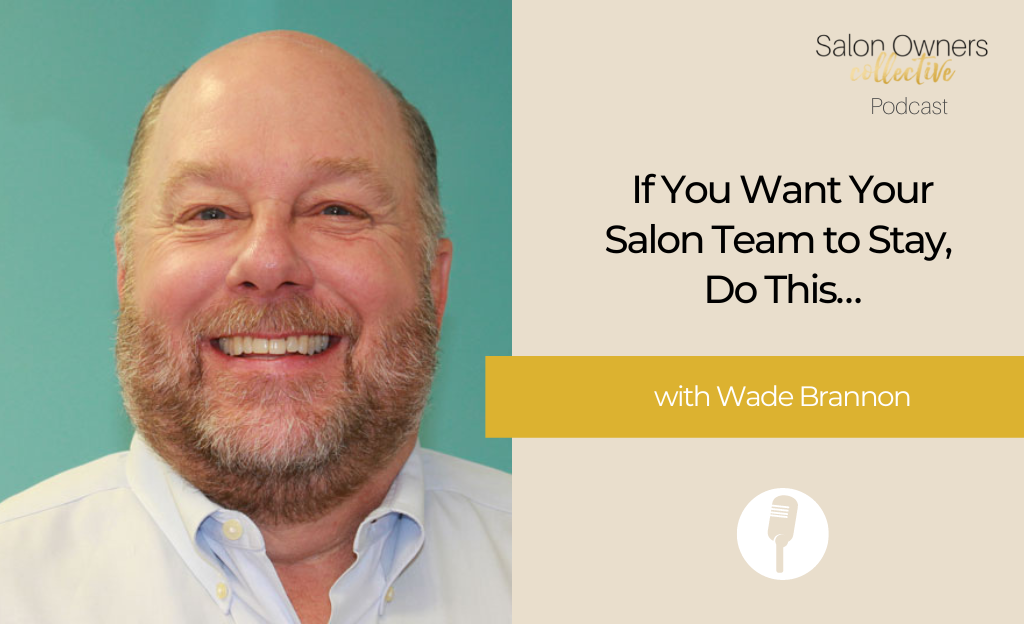 When it comes to your salon's team culture, pretty much every salon owner wishes for two things:
You wish you had a salon culture that new team members were BEGGING to be part of–like, i'm talking knocking on your door!

You wish you had a salon culute that existing team members NEVER wanted to leave. After all, who doesn't want to work for the A team?  
But I know that sometimes this can feel out of your control. Like, it can be hard to manage a team with so many different personalities, right? HOWEVER, what if I told you… it actually all comes back to you; the Salon Owner and what you stand for. 
It's YOUR job to align and drive your team's culture, front foot it and ensure what you stand for is constantly embedded into the culture…
So whether you are passionate about your team specialising in one service, or having flexible lifestyle hours, or you value constant education and upskilling for your team; it's your job to own this vision for your Salon. 
In this episode, I'm bringing in a friend of mine, Wade Brannon to share how you can cultivate a team culture that everyone wants to work for, and no one ever wants to leave. 
Wade is CEO and Founder of Pigtails and Crewcuts and is no stranger to Salon success, after growing his franchise to over 70 locations. 
I know you will find what Wade has to say about how to build a strong culture within your Salon, and hiring a dream team of stylists that live and breathe the vision you have for your business. 

Here are three reasons why you should listen to the full episode:
The secret to getting your team to buy into your brand vision

Learn how a Hero Service can be the secret recipe to success

Discover how to improve your Salon culture 
Inner Salon CEO Snapshot
CLICK HERE to get your hands on it
Let's chat…
I'd like to chat with you a bit more about your business and how I may be able to help you. Just click here to jump over into messenger & chat!
Resources:

CLICK HERE to join the Profitable & Successful Salon Owners Facebook Group
CLICK HERE to listen to Dennis Snow's Book "Lessons from the Mouse"
CLICK HERE to check out Pigtails & Crewcuts Facebook Page