How to Triple Your Sales Without Employing Anyone New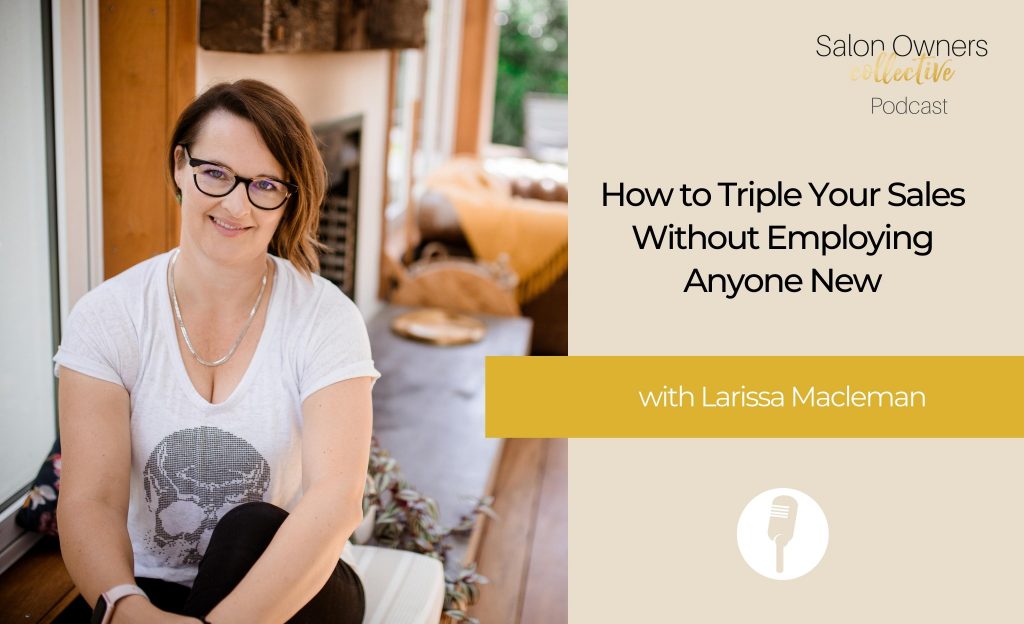 Sick of hearing your team say "same again jane?" with EVERY client?
The client just gets the bare minimum, and your team doesn't think to take things further… The client only gets what they booked in for, not really actually NEED or what they didnt know, they always wanted

As a result:
Your team aren't meeting sales targets of 3.5 x their wages

They're not making ends meet… So neither are you. 
And then they come to you, asking for a pay rise……. 
OMG, don't they get it?!
I know how frustrating this can be, and it's a challenge so many salon owners face.
But I believe owners actually make 1 mistake when it comes to leading their team to make sales.
I know you want to achieve this in your salon, so in this episode, I want to share with you the 4 things to focus on in your business right now.
If you want to grow (and keep) a team of happy and productive stylists or therapists… then listen to the episode below!
Don't forget to grab a copy of my $10k Stack ™ strategy below to complete during this episode! 
Here are three reasons why you should listen to the full episode:
Discover how to grow (and keep) a team of happy and productive stylists or therapists

A step-by-step walkthrough of my $10k Strategy resource

Uncover the 4 things I believe every owner should implement if they want their team to make sales.
$10k Stack Strategy ™
CLICK HERE to grab a copy
Let's chat…
I'd like to chat with you a bit more about your business and how I may be able to help you. Just click here to jump over into messenger & chat!
Resources:
CLICK HERE to join the Profitable & Successful Salon Owners Facebook Group