How to Rid Your Salon of Toxic Team Members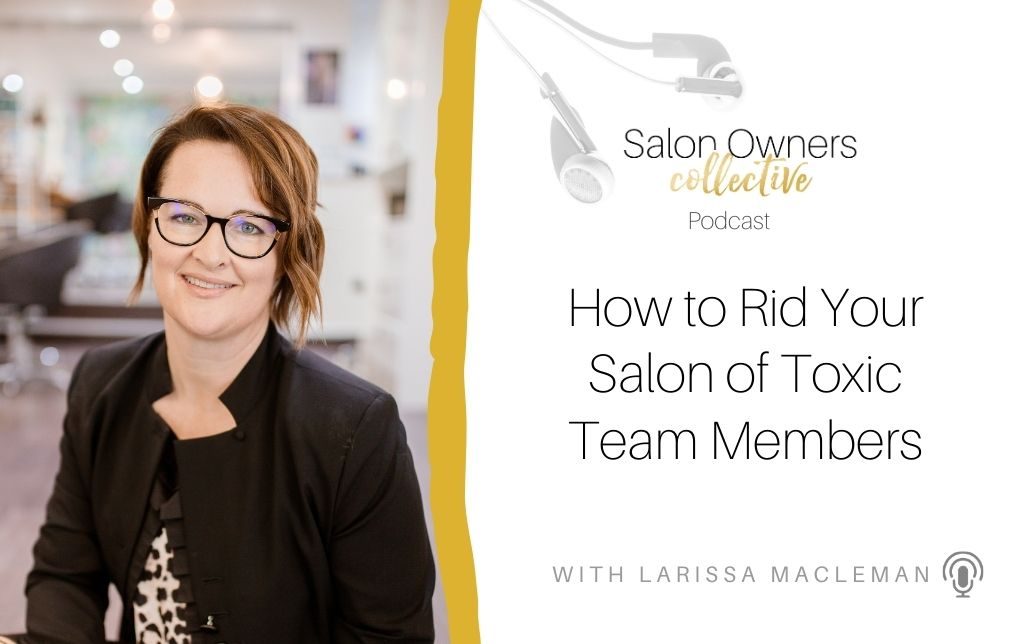 I want to talk about how to rid yourself of toxic team members. 
Especially as we enter a new year, we have this opportunity to turn the page and start a new chapter, write our own endings. 
And sometimes we need to face up to some of the challenges that we have, that are stopping us from our growth and being the best that we possibly can. 
I really want to talk about this problem, because as I started to look back throughout 2020, this one came up a lot – challenging team members that are keeping us awake, team members that are ultimately destroying the Salon culture, and eroding trust within the team relationships. Actually, if we're not careful, it also affects our client retention, and even team retention.
It's an issue mostly because one, we don't recognise it. 
And two, we don't quite know what to do about it.
It's one of those hard conversations that we had to have to have with ourselves to face up and deal with those challenging people.
So, let's dive into this episode and I'll share my opinions on the matter.
3 Powerful Quotes from This Episode:
 "I really want you to start this new, fresh year, with every opportunity and possibility in front of you." 

 "I believe that there is such a personality of the backseat leader."

 "Let's talk about the real cost of replacing replacing toxic team team members."
Let's chat…
I'd like to chat with you a bit more about your business and how I may be able to help you. Just click here to jump over into messenger & chat!
Resources:
CLICK HERE to grab Your Momentum Focuser to #LevelUp in 2021
CLICK HERE to join the Profitable & Successful Salon Owners Facebook Group