How to: Make Your Salon Go Viral in Fifteen Seconds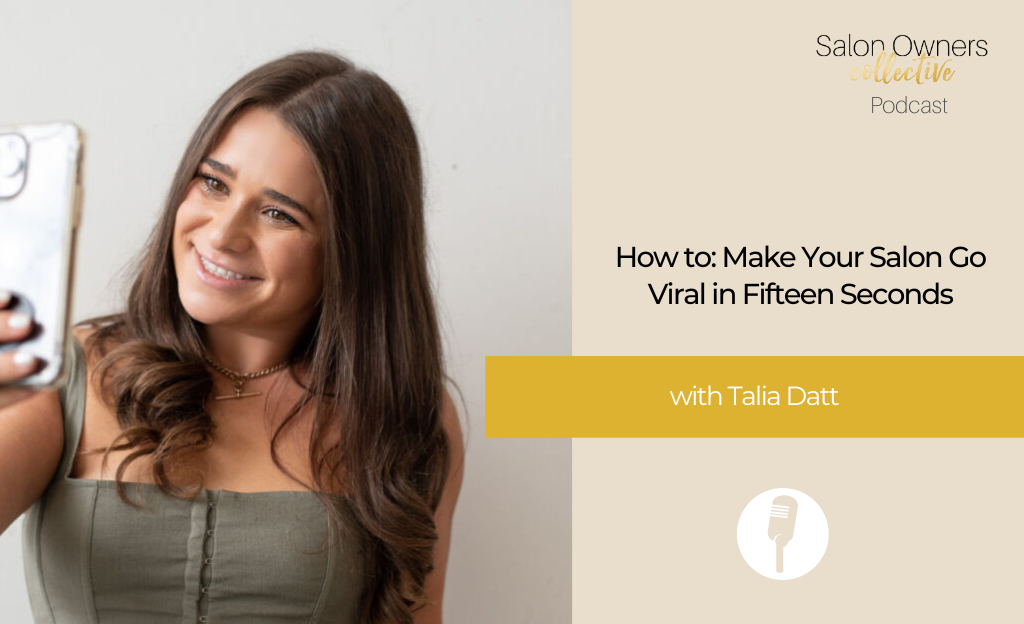 When it comes to social media marketing, having a post go viral is the ultimate success story – right?
And in 2023 the easiest way to go viral on social media is *drum roll please* TIKTOK.
Now, i know what you're thinking – isn't Tiktok just full of preteens, bored mums and unemployed millennials? Isn't TikTok a bit… embarassing?
Actually, Tiktok has over 1 billion monthly users (75% of whom are fully grown adults!) and is closely catching up with the likes of Facebook and instagram. Despite this, it is one of the least monetised social media platforms meaning you can get your content in front of potential new clients – for free.
On today's episode of The Salon Owners Collective Podcast, I'm joined by Tiktok marketing expert Talia Datt and she shares with us exactly how Salon Owners can utilise TikTok to go viral – and boost their Salons visibility and ultimately sales.
With the golden formula to communicate with the right message to your audience – in just 15 seconds.
Here are three reasons why you should listen to the full episode:
How to use Tiktok to make your Salon go VIRAL

The golden formula for communicating with your audience in just 15 seconds

How to utilise AI to keep up with the demands of social media marketing
Let's chat…
I'd like to chat with you a bit more about your business and how I may be able to help you. Just click here to jump over into Messenger & chat!
Resources:
CLICK HERE to join the Profitable & Successful Salon Owners Facebook Group
CLICK HERE to check out The Social Cliq
CLICK HERE for "Buy Back Your Time" by Dan Matel