How to Increase Your Salon's Retail Sales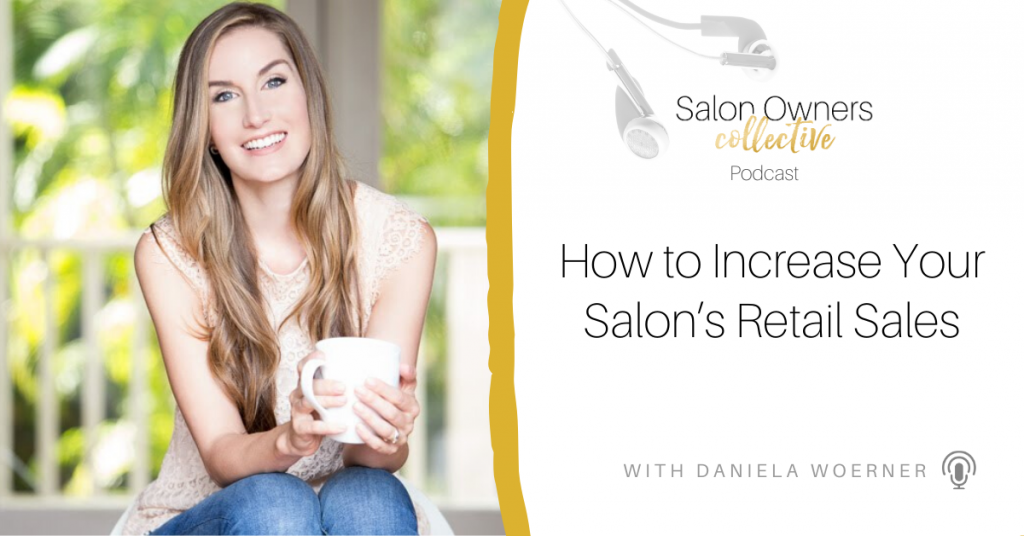 It's a delicate balance:
You want to increase your Salon or Spa's retail sales… but you don't want to be too pushy or sound too 'salesy' to your clients.
You want your team to push retail sales, but they struggle with what to say and what to sell…
I know the struggle. Sometimes it feels like its an upward struggle to increase retail sales – you tell, you ask…you set incentives… but still no change
In this episode, I'm chatting with Daniela. Daniela is a Spa Marketing and Retail Strategist who is going to chat today about how to increase retail sales without coming across pushy.
We'll also go over some top tips on how to help your team become comfortable with selling retail and smash your Salon Sales!
Recommended Links
CLICK HERE to check out Dare to Lead by Brene Brown
CLICK HERE to check out The Compound Effect by Darren Hardy
CLICK HERE for Daniela's Instagram
CLICK HERE to check out the 'Spa Marketing Made Easy' Podcast
CLICK HERE to join the Salon Owners Collective FB Group