How to Handle Bad Days Like a Bad B*tch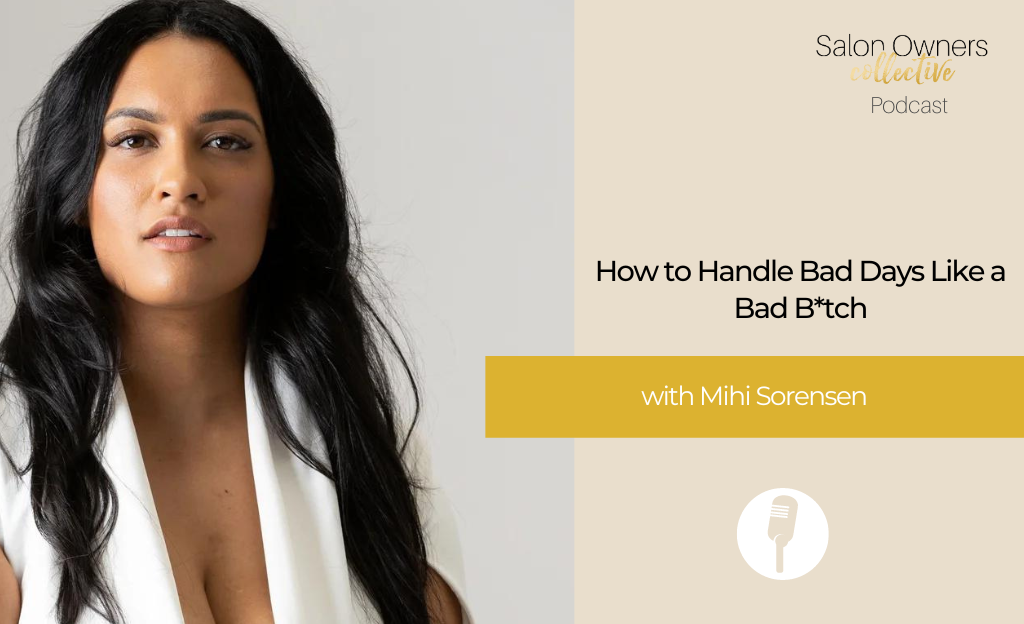 As a business owner do you ever have bad days, but feel like you can't let anyone know – you've just got to soldier through because you're not just a busisness owner, are you?
You're a boss, a mother, a partner – people are counting on you to have your shit together.
Often in the business world, we celebrate positivity, success and productivity so much that its easy to feel like other people don't have bad days.
But i'm here to tell you that they do – we all do – we all have bad days and actually, the more we suppress our stress and pretend like bad days don't happen the worse it gets.
Today on the podcast I'm joined by passionate, women's empowerment podcaster, Mihi Sorensen.
Self-proclaimed, Mihi is "obsessed with personal growth" (girl, same!) and empowering women to be their best selves and live their best lives, by starting a conversation about all things that impact women, including..
How to handle bad days (like a bad b*tch.)
Today we're dismantling the "tabboo" of bad days – because they do happen, and they will happen – and we CAN get through them WITHOUT suppressing them and pretending they didn't happen.
Here are three reasons why you should listen to the full episode:
Challenge your instinct to suppress your bad days

Discover the 2 steps to handling bad days

Find out how to turn a bad day into a growth tool by confronting it – like a bad bitch.
Let's chat…
I'd like to chat with you a bit more about your business and how I may be able to help you. Just click here to jump over into Messenger & chat!
Resources:
CLICK HERE to join the Profitable & Successful Salon Owners Facebook Group
CLICK HERE for Mihi's Podcast – Empower with Mihi