How to Give Your Client What They Really Need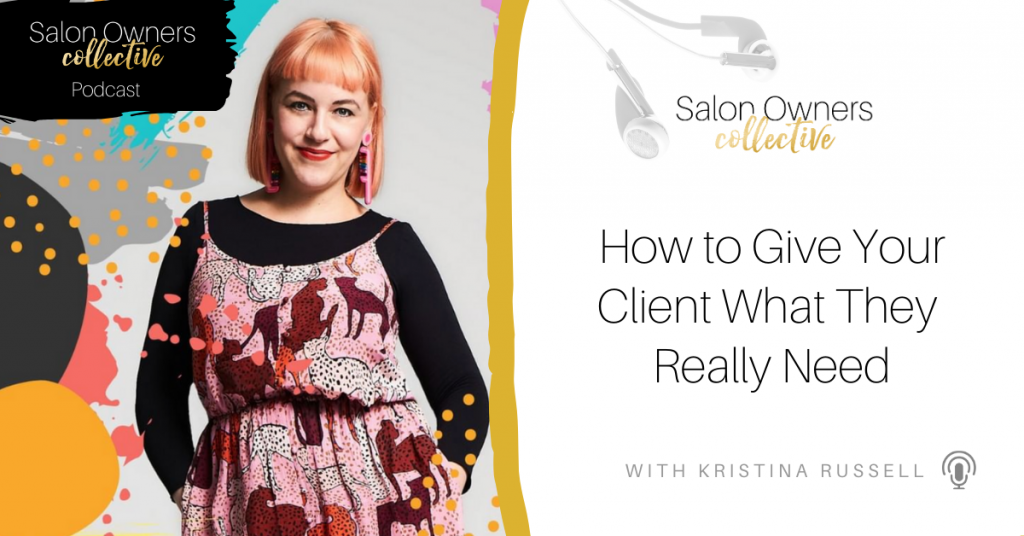 "So… what are we doing with your hair today?"
This is one of the most common phrases heard in Hair Salons all across the world. It's often the starting line of the consultation process that can either make or break a client's experience. 
Why?
Well, that's because a thorough, detailed consultation is often overlooked in many Salons, which results in the client either only getting what they booked in for and not what they actually wanted or needed… or simply getting neither!
I know so many Salon Owners who agonize over their client consultations and how to improve them (and the client experience in general). 
In this episode, I'm chatting with Kristina Russell. Kristina is a colour expert and industry educator who specializes in consultation tactics and really working alongside the client to get the outcome they really want & need instead of just what they're booked in for.

We'll chat all about why the question "So… what are we doing with your hair today?" is in fact not the way we should be starting our consultations, and tell you what we would suggest instead.

Links for you
CLICK HERE to listen to Kristina's new Podcast
CLICK HERE to check out Kristina's Instagram
CLICK HERE for Kristina's Free E-Book
CLICK HERE to ENROL in my Salon Mastery program NOW – only 15 10 spots left!