How to Ensure Your Team Gets Along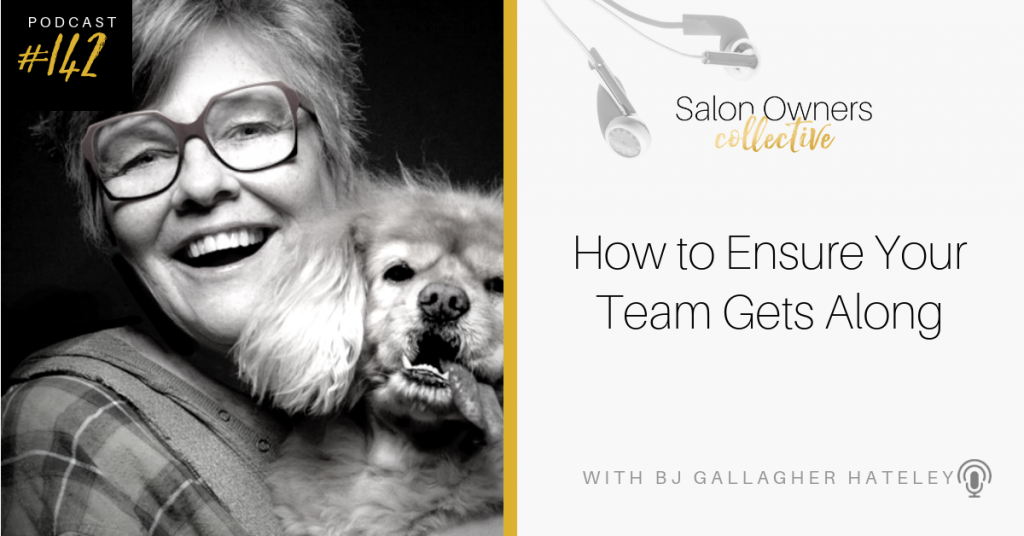 In any workplace, one of the biggest challenges is figuring out the way a load of different personalities will work together.
And in the Hair & Beauty Industry, where there can often be something like 20 people crammed in a small space at any given moment… this challenge is even more prominent.
It's like a pressure cooker!
One of the struggles I see most often faced by Salon Owners is dealing with team dynamics. It could be that their team aren't getting along, or maybe they aren't getting along with their team.
Today I want you to meet BJ Gallagher Hateley. BJ is an expert on the way different personalities intersect- and her "Birds of a Different Feather" shaped my Salon Owning experience, by helping my team learn how to get along like a well-oiled machine and explaining the reason for clashing personalities.
In this episode, you'll hear about:
[0:00]- Meet BJ
[1:00]- Her story
[7:06]- We all see things differently
[10:30]- The birds
[19:00]- The bird personalities in business
[25:00]- The birds in salon life
[38:00]- BJ's mantra
Recommended Links
CLICK HERE to check out our Podcast on Spotify
CLICK HERE to check out BJ's website
Take the Quiz
CLICK HERE to take the Quiz and get your Strategic Marketing Planner