How to Build a High Performing Team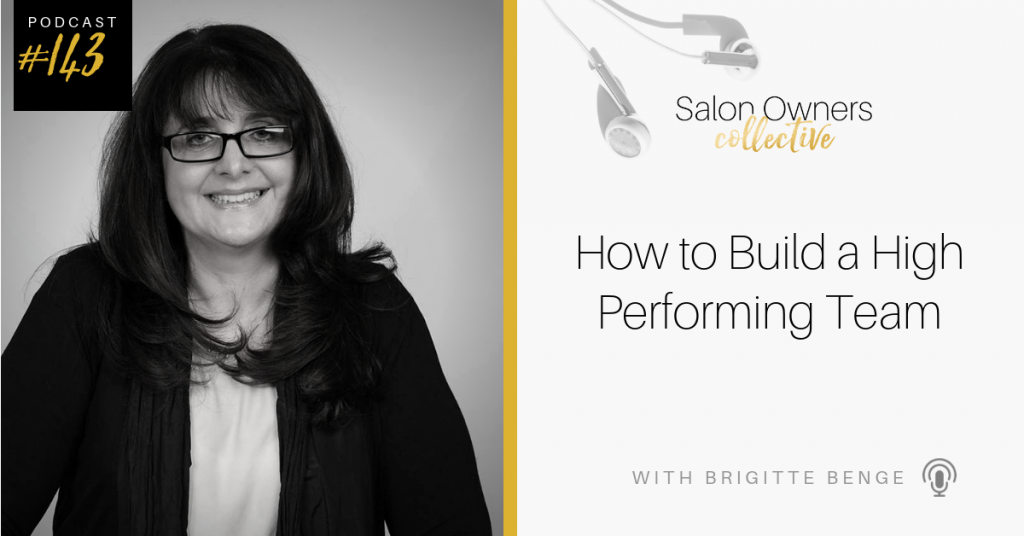 It all starts with you.
As the owner of your business, everything starts, and everything ends, with you.
I know it can feel easy to place blame on underperforming stylists or therapists, but at the end of the day it is your responsibility to make sure your team are trained and supported to a high-performing level.
"How can I do this?" you may ask. Well… that's what we're going to tell you in this episode.
I'll be chatting with Brigitte Benge, who works as a leadership and management coach for the hair and beauty industry.
Brigitte specialises in helping business owners like yourself build a high-performance team, and has 3 top tips for doing just that, which she will share with you today.
So listen in to this episode to hear Brigitte's 3 key steps and learn how to whip your team into shape in no time!
In this episode, you'll hear about:
[0:00]- Meet Brigitte
[4:20]- 3 keys to building high performance team
[4:45]- Clear identity and culture
[8:18]- The importance of processes
[18:04]- Empowering people to do things the right way
[25:35]- Owners working inside of their own businesses
[33:55]- Brigitte's mantra
[37:30]- Recommended book
[38:50]- Brigitte's social links
Recommended Links
CLICK HERE to check out our Podcast on Spotify
CLICK HERE to check out The E Myth by Michael Gerber
CLICK HERE for Cream Solution's Website
CLICK HERE to see Cream Solutions on Instagram
Get Your Strategic Marketing Planner
CLICK HERE to take the Quiz and get your Salon Marketing Planner