How to be the "Best Boss" & Build a Rockstar Team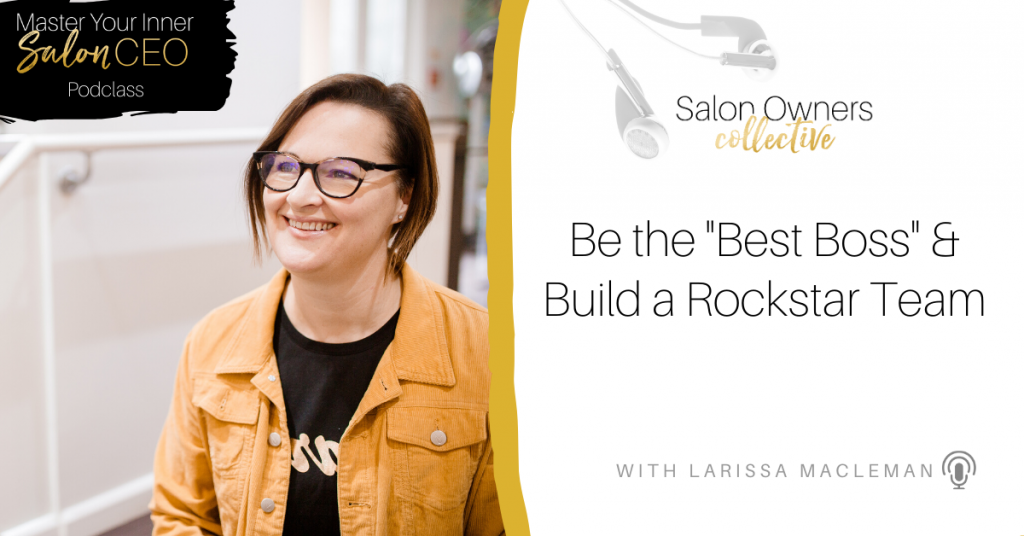 Welcome to the 3rd Episode of my Master Your Inner Salon CEO Podclass series!
This episode is all about how to be the best boss for your team, and how to build a Rockstar Team.
You have chosen a team-based business. So you need to have a thriving team to grow…
And for your team to thrive (make sales and reach targets), you need to have a culture that your team want to be in, stay in, and grow in.. for the long term.
Because your team is your salon's engine. So the problem is that if we don't have a handle on growing a thriving rockstar team.. it can break us. We can feel held hostage by our team and feel we've lost control of them…
Here's a little look into what I'll cover in this ep:
Attract, hire and fire the right people – great people work for great bosses
Great communication strategies to lead, nurture and manage your team.
How to realise your team's full potential with the right rewards
Train- so they stay (what if you don't train them and they stay)?
Team Culture – it needs some focus…
CLICK HERE to find out more about my Salon Mastery program NOW 
Grab the RockStar Team Planner by CLICKING HERE– I'll send it to you via messenger