How To: Achieve the Financial Freedom You've Always Desired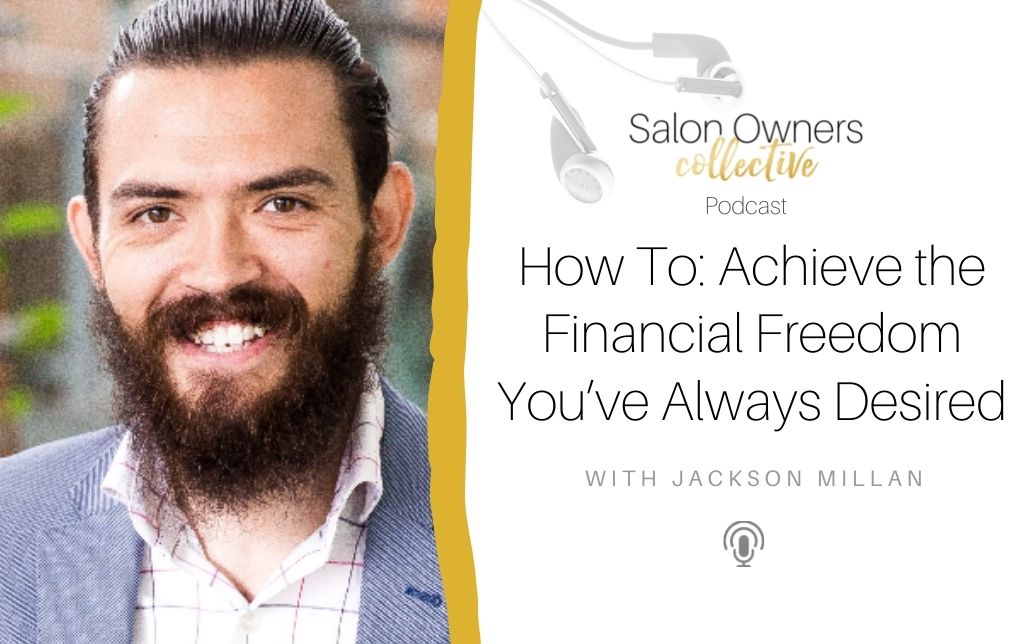 As a Salon Owner, you most likely have dreams that are not only for your Salon, but for your personal life as well.

Perhaps it's a dream house, financial freedom, being able to provide for others, or even a gym membership that you can't quite justify with your current financial situation. It can start to feel very limiting. You want these things, and no doubt work hard for them, but you feel they're impossible to reach!

Well, I'm shining the light on how it can be possible for you! All it takes is the right plan and you're on your way.

So, I've pulled in a financial wizard, Jackson Millan. Having been in the wealth and business space for over 14 years, he's helped his clients build over 1.4 billion dollars in wealth – amazing!

He's chosen to share the most common roadblocks Salon Owners face in achieving financial freedom and the strategies you can implement to overcome these.

Inner CEO Snapshot
CLICK HERE to get your hands on it
Let's chat…
I'd like to chat with you a bit more about your business and how I may be able to help you. Just click here to jump over into messenger & chat!
Resources:
CLICK HERE to take access the 40 Point Scorecard
CLICK HERE to access Jackson's website 
CLICK HERE to join the Profitable & Successful Salon Owners Facebook Group