Grow Your Salon Business to Gain Freedom and Profit 2.0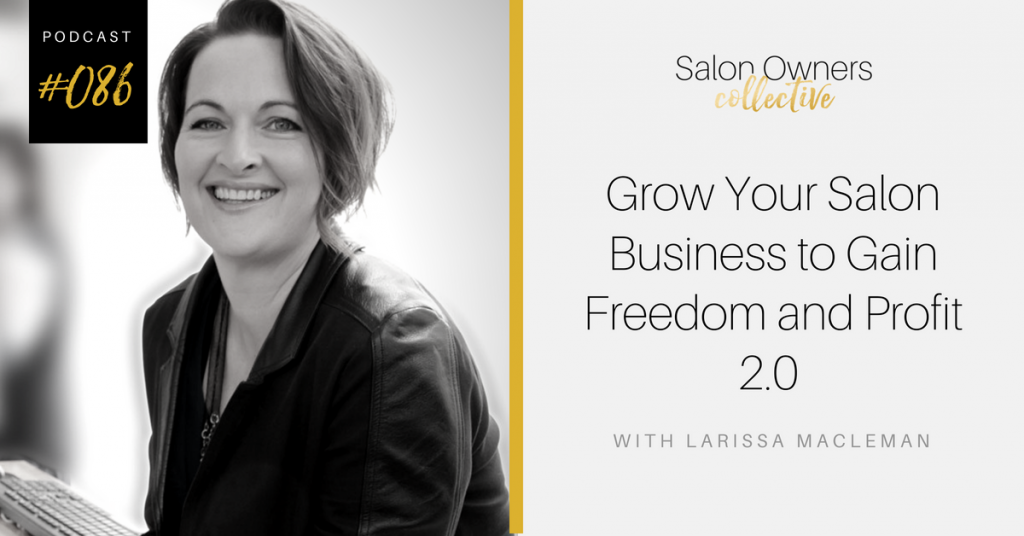 I remember a time when I was so overwhelmed with all the things to do in my business and I have to say I've just been through another period of this.
I had to take a step back a reevaluate where I was and I realised I needed to start practicing what I preached. After all you only have one life to live and your job isn't to work yourself to the bone till your lucky enough to retire. Your job is to create a life that you love and live it well and on purpose.
I want to share my recent journey from overwhelm to a new phase as I move into more freedom and profit (again).
Join me in this Podcast Episode as I talk about:
My Journey

Realisation of burning myself out (again)

The 5 steps to freedom & Profit 2.0
RECOMMENDED LINKS
CLICK HERE to follow Larissa on Instagram
CLICK HERE to Check out Salon Owners Collective Freedom & Profit Coaching
CLICK HERE to learn more about 1.1 Coaching
CLICK HERE to come join Larissa in The HUB
CLICK HERE to Supercharge your Client experience with SalonBot