Getting out of your own way to grow your Business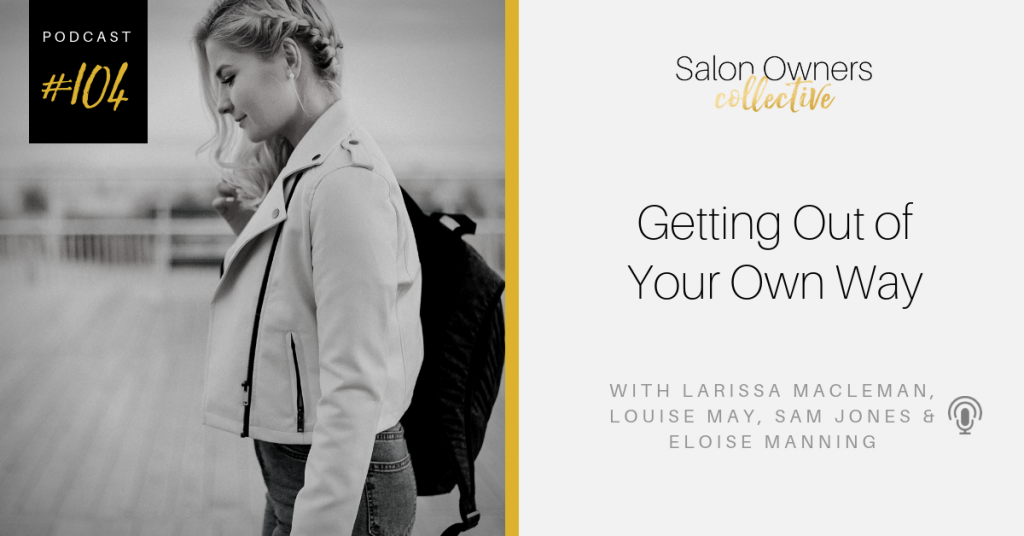 Join us on this pop up podcast from our Collective Lunch. You're going gain a lot from listening to the live conversation with the Salon Owners Collective founder Larissa Macleman and three very talented coaches; Louise May, Samantha Jones and Eloise Manning.
Listen in as we talk about Self Talk, Overcoming Bad Habits, Team, and the hectic Christmas Period bookings. During this Podcast we cover:
Fear within yourself and your team
Excuses and how to ditch the bad habits
Mentally showing up for your Team
Overbooked and how the average sale goes down
Bringing the Energy
Creating time to GROW your business
RECOMMENDED LINKS
If you're a Salon Owner who wants to move from
Long Hours & Overwhelm to Freedom & Profit
Then book a (free) strategy call and learn how The Freedom Formula could transform your business…
and your life.
Check out this episode live replay on Facebook