Get Ahead of Your Own Problems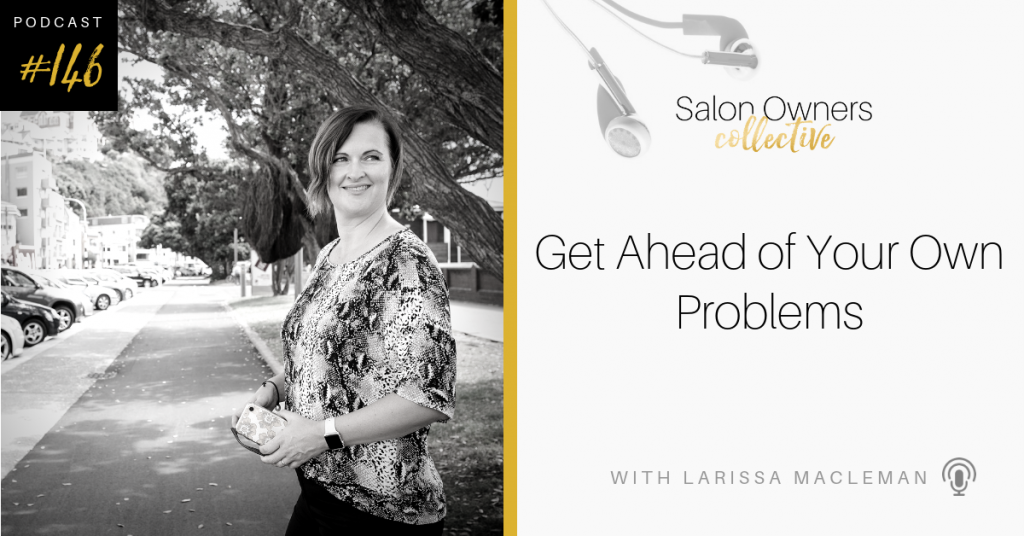 Have you ever walked into your Salon and been bombarded with a million fireballs at once?
I'm talking about all the "can I's" "should I's"… "is it OK if I's"… you know what I'm talking about, right?
I think every Salon or Spa Owner has felt this way at some point or another. It can feel overwhelming for you, that people rely on you so much, and also overwhelming for your team… who don't want to feel like they have to rely on you so heavily!
Luckily, it doesn't have to be this way!
In this episode, I'll be sharing with you my top tips on how to implement systems & discipline in YOUR salon or spa so that you can go from "moment by moment" management to "ahead of the moment" management.
In this episode, you'll hear about:
[0:00]

– Do you resist structure?

[1:55]

– This is the way forward

[5:00]

– Make a decision only once

[6:40]

– Having the discipline to check your ego

[7:50]

– Quick sanity check

[10:15]

– Business & Soccer… it's similar, trust me!

[15:15]

– Moment by moment management vs ahead of the moment 

[17:30]

– Your business will always be 'broken'
Recommended Links
CLICK HERE to check out our Podcast on Spotify
Join the Countdown
CLICK HERE to sign up for our Christmas Countdown