From 60+ Hour Weeks to More Freedom: The Power of Salon Systems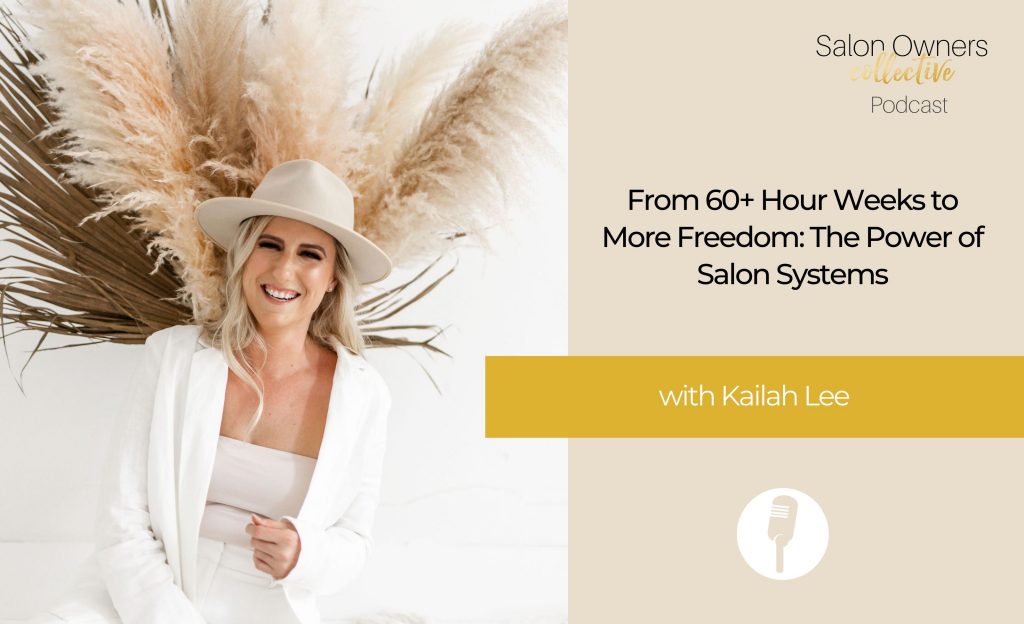 Want to know the reason you spend ALL of your waking hours getting caught up in the day-to-day running of your business? 
The REAL reason you're working 60+ hour weeks but never ticking anything off your to-do list?
It's because you're missing 1 simple, yet completely vital thing. 
Solid Systems & Processes. 
Creating & implementing these inside of your business will GROW your business without you having to work any more hours…you'll actually work fewer hours in the Salon and get better results! 
But this can be scary, right? As the Salon Owner, you often feel like if you aren't 'there' in Salon 24/7 running things, then you're going to lose the connection with your clients, and your team won't do it as well as you can…
And so you allow your business to be centred around you, to 'need' you 24/7. 
Stop right there!
This mindset is not sustainable and with it, your business will never grow… you are actually making life & business harder for yourself.
That's why I want to introduce you to Kailah Lee, Award Winning Bridal Hairstylist & Salon Mentor. 
Here are three things you will learn in this episode:
The mindset shift for Salon Owners in implementing systems that will benefit not just yourself, but your team. 

Catching yourself out when you're starting to listen to your inner critic

How to build a salon package your client f*cking loves (and comes back every time)
Let's chat…
I'd like to chat with you a bit more about your business and how I may be able to help you. Just click here to jump over into Messenger & chat!
Salon Business Plan 
CLICK HERE to grab a copy of our Business Plan & Masterclass
Resources:
CLICK HERE to join the Profitable & Successful Salon Owners Facebook Group
CLICK HERE to check out Kailah's Instagram
CLICK HERE to check out Kailah's Business, The Bridal Hairstylist Academy
CLICK HERE to listen to "Blue Ocean Strategy" book