Finding Purpose from Behind the Chair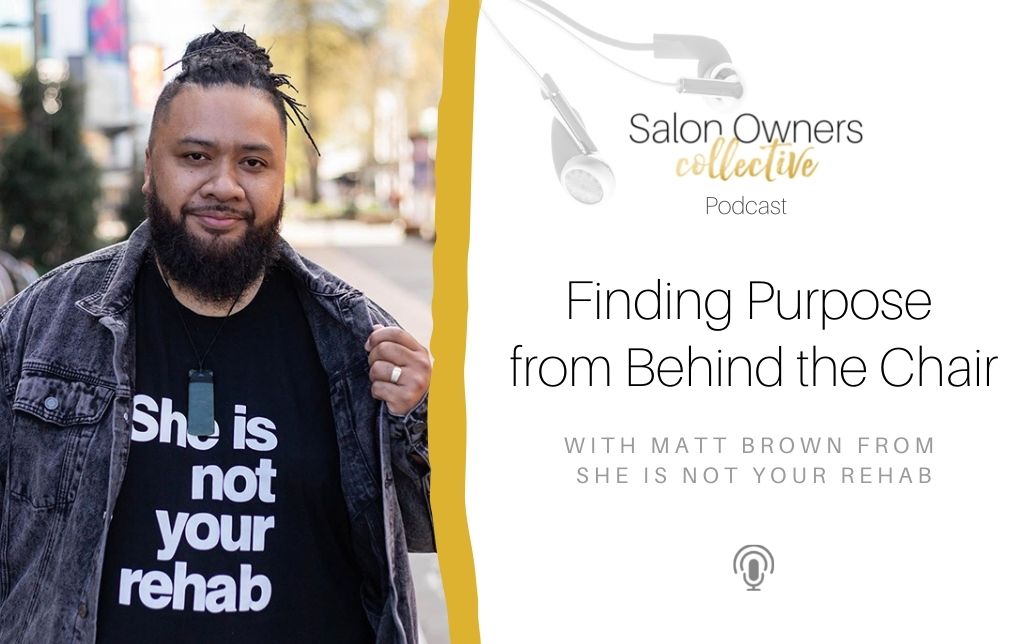 When a client sits in front of you in your chair, one of the most important things you can do is to listen to them. 
And I mean truly listen.
This is such a fundamental part of being a stylist or therapist. Our technical skill is paramount, but what's almost equally as important is our ability to make a client feel seen and heard.
In the industry, we often joke about the multiple different hats we have to wear… 'counsellor' being one of them. 
But I really think allowing clients a safe space to chat about whatever they please, is one of the best superpowers at our disposal.

That's why I've invited someone who has pioneered this idea into a powerful movement, to join me today. This is probably one of my favourite episodes to date… I was almost brought to tears!

Matt Brown is an internationally acclaimed barber, not to mention published author, Ted Talk Speaker, and mental health advocate.
Matt is the founder of NZ Barbershop My Fathers Barbers, and the co-founder of She is Not Your Rehab, a movement inviting men to acknowledge their own trauma and to take responsibility for their healing so that they can transform their lives and those of others
In this episode, Matt is going to share his personal journey, alongside some meaningful lessons for us about the importance of prioritising mental health, listening and understanding.

Inner CEO Snapshot
CLICK HERE to get your hands on it
Let's chat…
I'd like to chat with you a bit more about your business and how I may be able to help you. Just click here to jump over into messenger & chat!

Resources:
CLICK HERE for the She is Not Your Rehab Audiobook
CLICK HERE to watch Matt's Ted Talk
CLICK HERE to check out Matt on Instagram
CLICK HERE to join the Profitable & Successful Salon Owners Facebook Group