Does Salon Marketing Actually Work?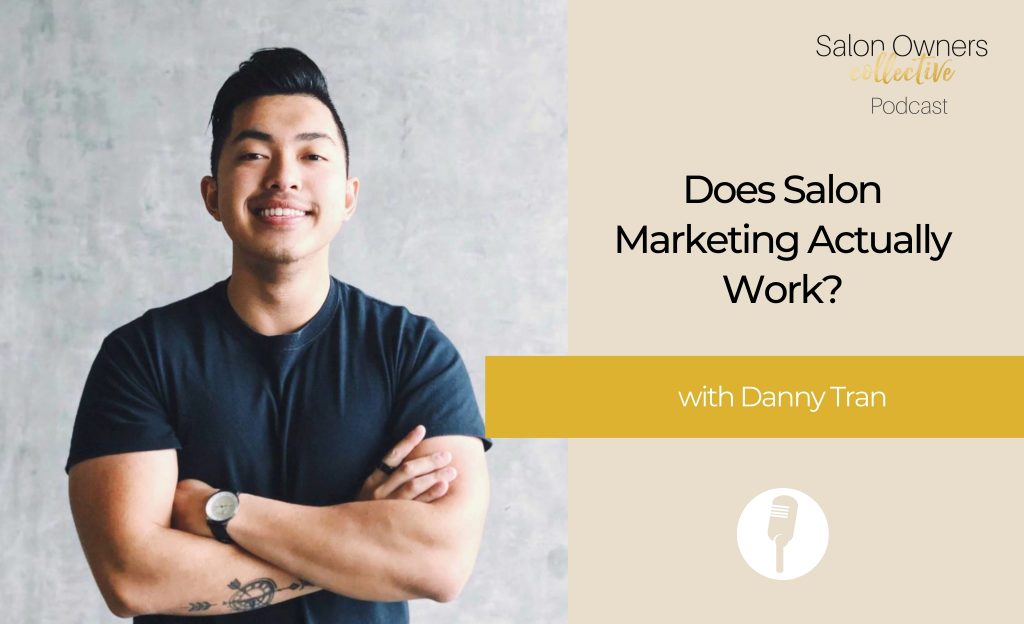 What if I told you that in order to scale your Salon business Growth, you need to nail these three things: 
An effective marketing strategy, understanding your clients, and growing a team.
I see so many Salon Owners start to grow exponentially, but then all of a sudden hit a plateau. They can't seem to move the needle in their business or have the momentum to keep this growth sustainable, especially with team challenges, family time and life outside of the Salon walls…

It can feel totally overwhelming, like you are in a business rut!  
However, I believe that with an effective and consistent marketing strategy, and an  understanding of what makes your clients tick, you can truly master the art of attracting and retaining clients in your Salon. 
I know this is never as easy as it sounds. But if you can nail your client-attraction strategy, understand what makes your clients return (or not), and how to keep new clients coming in your doors without you stepping foot into your Salon doors…your Salon growth will be unstoppable. 
This is something I knew I had to get my friend (and highly respected marketing whizz) Danny Tran on the podcast to speak about. Danny knows the latest and greatest about all things business, marketing, and attracting clients to your business. 
Danny is the founder and CEO of High Stroke Media, which specialises in creating marketing and brand strategies for makeup artists all over the world (so, right up our alley!). His advice is tailored to the beauty and hair industry, so I know you will take away some amazing tips to use in the Salon, tomorrow!
So without further ado, let's meet Danny. 
Here are three reasons why you should listen to the full episode:
Discover the marketing secrets of the Hair & Beauty Industry

Uncover the real reason your clientele isn't growing

Leave this episode with actionable brand strategies and tips to take into the Salon. 
Instagram Checklist 
CLICK HERE to get your own copy (I'll send it you in messenger) 
Let's chat…
I'd like to chat with you a bit more about your business and how I may be able to help you. Just click here to jump over into messenger & chat!
Resources:
CLICK HERE to join the Profitable & Successful Salon Owners Facebook Group
CLICK HERE to follow Danny on Instagram
CLICK HERE to check out High Stroke Media

CLICK HERE to read "How to Win Friends & Influence People"