Do You Have What It Takes to Be a Million-Dollar Salon Owner?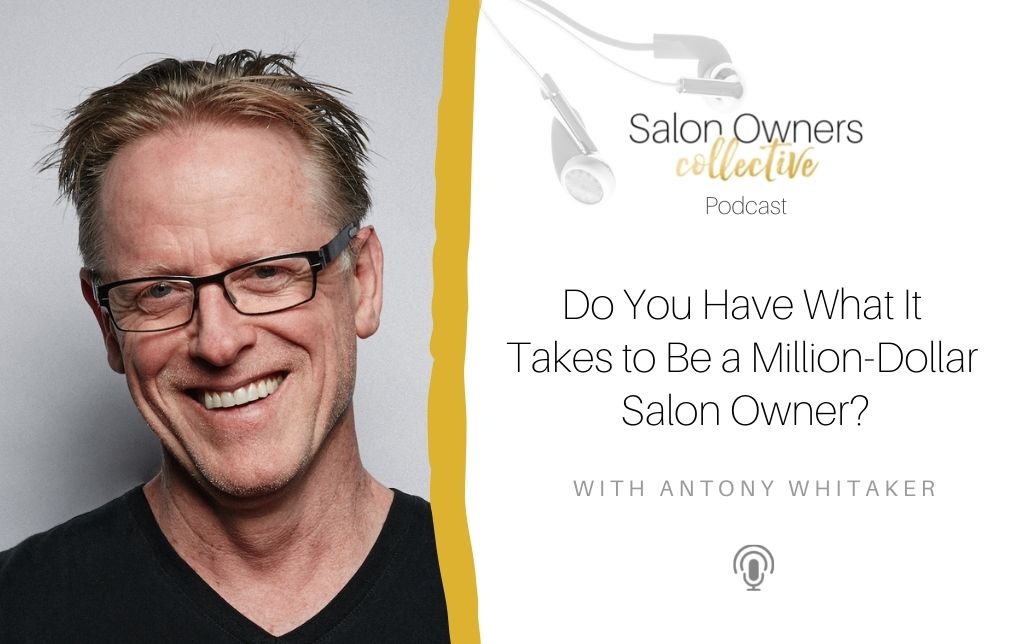 You want to be a successful Salon Owner, right? Maybe even a million-dollar Salon Owner?
To live a lifestyle where you choose the hours you work, but earn enough to enjoy a life outside of the Salon, so you can spend more time with your family and doing other things you love?
It's the dream….however, it's not going to happen just like that! If it was that easy, everyone would already be there.
To get to this point in your career, it comes down to being committed and dedicated.
You have to build a business of clients that are loyal to your brand and will follow you and your team. You can't grow a successful Salon without a team, so it's crucial you gain respect in the industry from your peers and future team members.
It requires you to think beyond the chair. I don't know about you, but when I became a business owner, I wasn't fully prepared for all the roles I'd have to take on! Like, you have to be good at more than just cutting hair, right?! You have to create a culture that people are inspired by, with a vision that is unique. 
If you want to get there, I believe with the right tools and advice, anyone can… and I want to show you how. 
I am so excited about this episode. Antony Whittaker has been in the industry for decades, and his journey is almost parallel to mine, which is why I find Antony so inspiring and relatable. After being globally recognised for his work in the Salon, Antony began inspiring others on how to be successful business owners and not just hairdressers. 
His knowledge and experience will be extremely valuable for you as we move into a new year, hopeful of achieving those dreams you have always wanted…
Here are three reasons why you should listen to the full episode:
The real reason behind the setbacks you are facing as a Salon Owner

The one thing you need to do when planning for 2022

How to become a Salon CEO without working longer hours
Inner Salon CEO Snapshot
CLICK HERE to get your hands on it
Apply Now:
Come and work with me in 2022 by joining my Salon Mastery Program. In the Program, we guide Salon Owners like yourself fully Master their role as 'Salon CEO' and Grow a Rockstar Team, leading that Team to Smash Sales Targets, earn Powerful Profits and Attract & Retain Dream Clients.

Apply now and we'll see if we're a match to work together.
Resources:
CLICK HERE to follow Antony on Instagram
CLICK HERE to check out Antony's business "Grow My Salon Business" 
CLICK HERE to check out Antony's book collection
CLICK HERE to join the Profitable & Successful Salon Owners Facebook Group