Finding a Framework and Building a Platform to Develop Your Expertise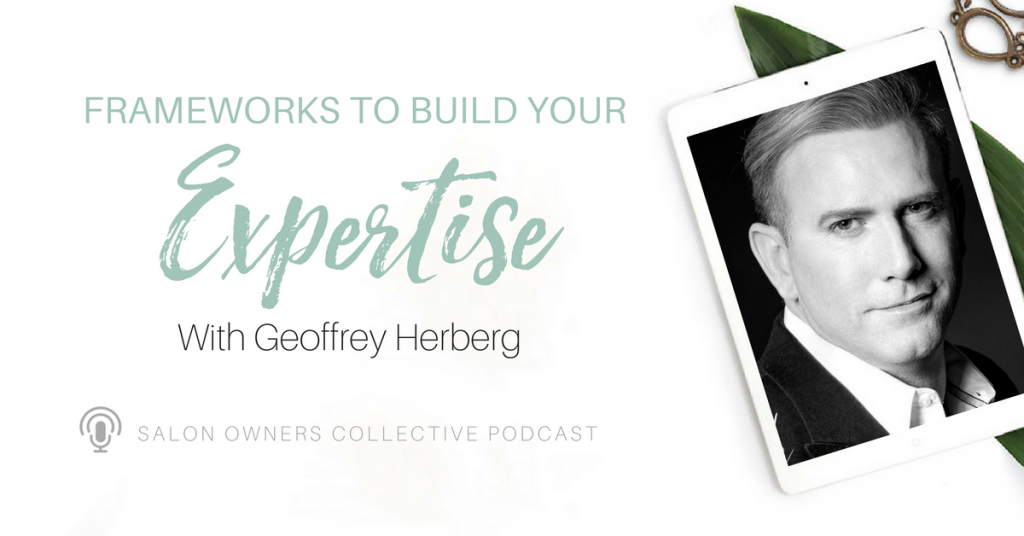 Ever wonder how it is you become an "expert"? Yes, years of experience is undoubtedly a factor, but so is having a solid framework for your technique and a platform that allows you to share it.
With over 30+ years experience both behind the chair and as a salon owner, today's guest, Geoffrey Herberg, grounded his expertise in the education space by founding GEOFFREYHERBERGEDUCATION. In addition to his acclaimed educational courses, he has also brought his work to the global level as an ambassador for some of the salon industry's leading brands, and today he's spilling his secrets and top tips for getting started developing your unique expertise.
In this episode Geoffrey shares with us:
How to create a framework around your technical expertise so you can go forth with  serving your clients with confidence

His top tips for conducting a successful consultation that will result in a happy clients

Why it's worth seeking ambassador opportunities, plus the strategic steps you can take today to begin building your influence and widen your ambassador opportunities
CLICK HERE to learn more about GEOFFREY HERBERG EDUCATION and his array of award-winning courses. 
RECOMMENDED LINKS