Can't Trust Your Salon Manager?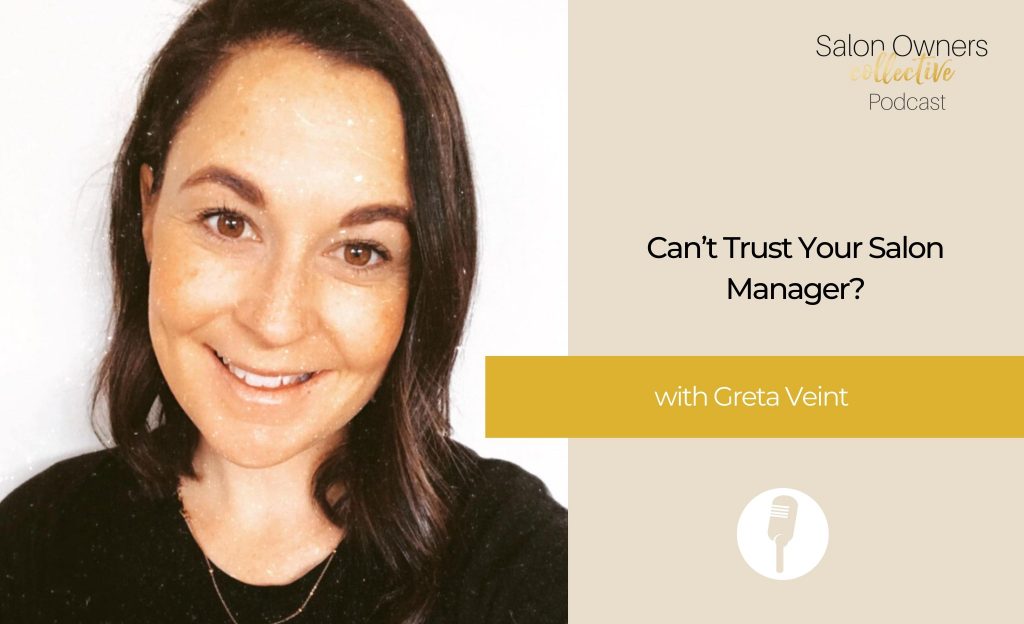 Is your Salon Manager really helping the business move forward, or are they instead hindering the future success of the Salon?
As the Salon Owner, you already have too many tabs open. 
You're thinking about a million different things and you have a to-do list that is never-ending. Your role is to lead your business and ensure that it continues to grow, which is why you need a right-hand man, or what we, in this industry, call a Salon Manager. 
When hiring a salon manager, the goal is to find someone to manage the hustle of daily operations in the Salon, and help carry the weight of leading the team, so that you can step away from working IN the business, and instead work more ON the business. 
But this isn't always as picture-perfect as it seems…can you relate?
Whilst you'd hoped that hiring a Salon Manager was going to be the answer to all your problems, it's actually ended up being an even bigger headache…
The jobs aren't getting done, you're doing more than ever, and you can't actually trust them to look after the Salon when you aren't there.
So what is going to give?
I want to introduce Greta Veint, one of our Salon Mastery Success Coaches here at Salon Owners Collective. After leading 17 Salons as a Salon Manager, (and being a total Rockstar working for me during my Salon days), Greta knows what it takes to harness an effective management role within a successful salon, and build a productive working relationship between the Salon CEO & Manager. 
She is the powerhouse behind our Motivating Managers program within Salon Mastery and has all the tips and tricks to help you go from frustration with your management team, to motivate managers to be confident and successful in their role… so that you can step away and the salon can continue to flourish.
Here are three reasons why you should listen to the full episode:
Discover the real reason your manager is underperforming

Learn insider strategies from our Salon Mastery Program

How to motivate your managers so you don't have to spend all your time in the Salon
Inner Salon CEO Snapshot
CLICK HERE to get your hands on it
Let's chat…
I'd like to chat with you a bit more about your business and how I may be able to help you. Just click here to jump over into messenger & chat!
Resources:
CLICK HERE to join the Profitable & Successful Salon Owners Facebook Group