Can Your Salon Really Grow by 100k Next Year?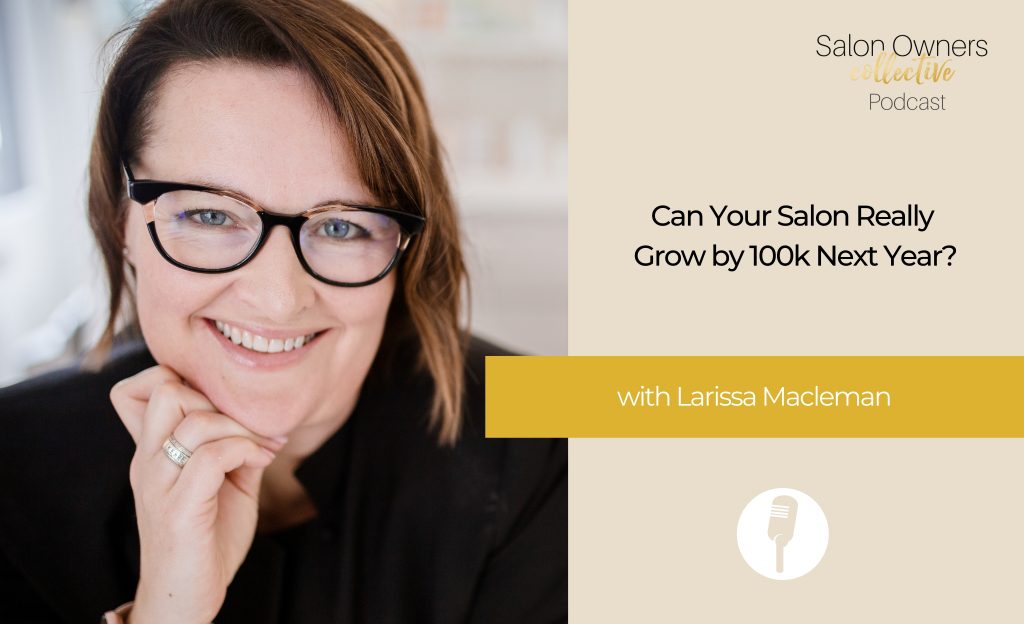 Want to know how 18 Salon Owners grew their income by $100k a year?
I'll give you one clue, it ends with ditching the hustle culture!
Yes, I know it well. 
As a Salon Owner, there's an immense amount of pressure to ensure the business is profitable and is bringing money in through the door. You want to provide a completely personalized experience for every single client that visits your salon….. And this is more than just the hair service itself, right owners?!
… it's everything from the way your team presents themselves, to the atmosphere, the pricing, the post-service check-in, the booking experience, the retail products…ahhh the list goes on!
You end up feeling like, in order to MAKE more, you keep having to DO more, and BE more…like you're on a neverending hamster wheel. You're grinding 24/7 to bring money in the door, but you're not seeing the results…
Do you know why?
The reason is that…. "doing more" doesn't actually make you any more successful, or profitable… instead, it can do the exact opposite!  It means you end up burned out, overwhelmed, and stuck inside your business. 
So, instead of doing ALL the things, you actually only need to focus on 4 things in order to make more. 
That's right, I said it. There are only 4 things you need to focus on right now, to grow your Salon by $100k a YEAR.  
I'm going to share with you what those 4 strategies are, so you can implement them within your Salon and grow your business income by $100k in the next year. 
It's possible, TRUST ME, I currently have 18 members inside my Salon Mastery Coaching Program that have hit the 100k Growth Club since joining the program… all by doing these 4 things. 
So if you are interested in hearing about the strategies I teach these Salon Owners inside Salon Mastery, then keep listening….
Here are three reasons why you should listen to the full episode:
Find out whether your Salon can really grow by 100k a year.

Discover my 4-step strategy to grow your Salon without working more hours

Get the insider scoop inside into my Salon Mastery Program 
Inner Salon CEO Snapshot
CLICK HERE to get your hands on it
Let's chat…
I'd like to chat with you a bit more about your business and how I may be able to help you. Just click here to jump over into messenger & chat!
Resources:
CLICK HERE to join the Profitable & Successful Salon Owners Facebook Group