Navigating the Intersection of Business and Marketing Strategy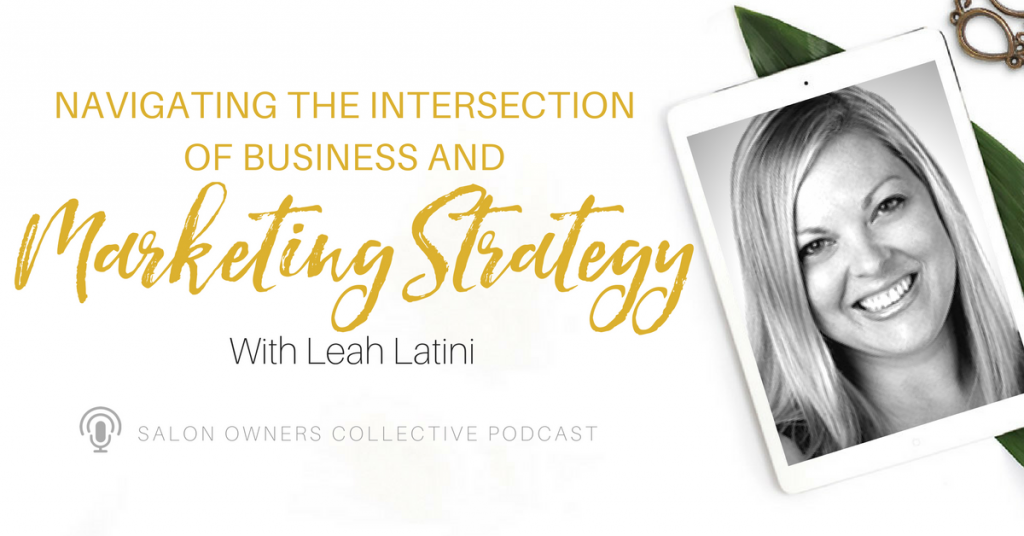 I've always been fascinated by business and marketing strategy because while they are different in their purpose and execution, they are also very much intertwined, and today's guest on the Salon Owners Collective podcast has done a fantastic job of navigating the intersection between them with her expert skill set.
In today's episode, I'm talking with Leah Latini, Founder and Director of Marketing to Scale, about her top business tips as they relate to marketing.
As you listen to our conversation, you'll learn:
How to break free of the fun and dreamy "planning stage" of business and get into the action steps that will help us reach our goals
Why it's critical to straight up ask for the sale and embrace low-hanging fruit to avoid leaving money on the table
Why Leah is a firm believer in simultaneous lead and revenue generation
The opportunities available in creating your own voucher program for your salon
How to embrace feeling uncomfortable as you grow in your business
CLICK HERE
to learn more about how Leah serves her clients and grows their revenue through strategic inbound marketing at Marketing to Scale.
Leah's recommended Book is Prison Break: Vanquish the Victim, Own Your Obstacles, and Lead Your Life by Jason Goldberg