Building a Brand Story – The Importance of Social Media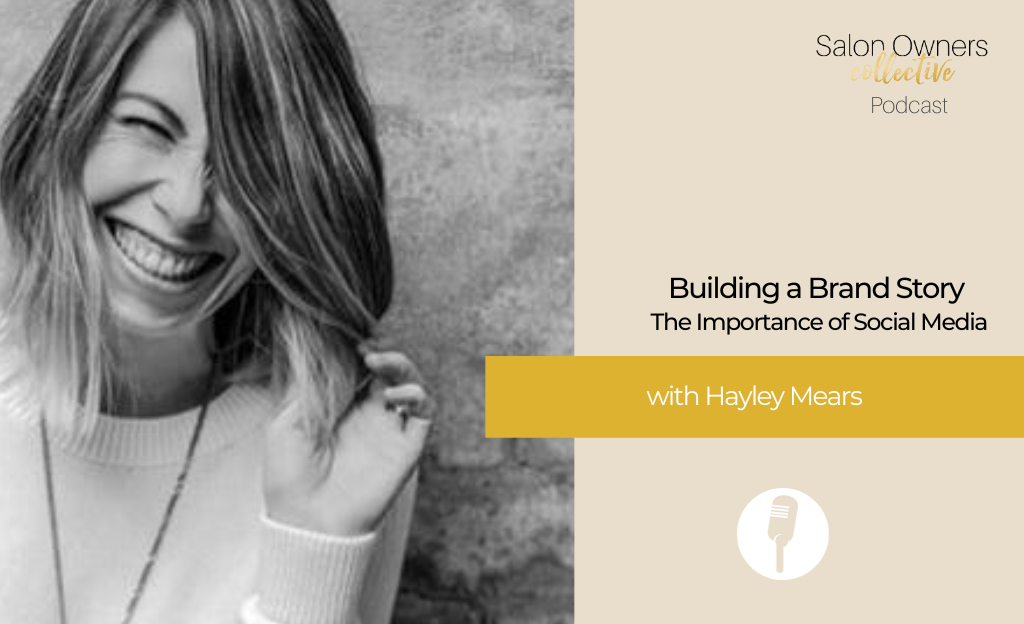 Do you ever feel overstimulated by content on the internet?
Like, there's so much content – there's just no way you can possibly take it all in.
It makes you think right, how is my content supposed to reach my audience in and amongst all this chaos?
With so many messages from different brands and corporations bidding for their attention – how do I make my message stand out?
The thing about social media is – theres no limited to how much can be posted right? So the stakes, the competition and the expectation is higher. You can't just post any old thing and get seen. You've got to be intentional and strategic and consistent.
You've got to tell a story.
On this episode of The Salon Owners Collective Podcast we are joined by the incredible Hayley Mears, an expert on building a brand story and the best person to help tell us, once and for all, what should we be posting on social media.
Here are three reasons why you should listen to the full episode:
Discover the importance of communicating your brand story on social media – and how to do it effectively.

Understand the key elements of brand that you need to define in order to present a cohesive, inspirational and relatable brand story.

Find out how (much) to prioritise content creation and development as part of your marketing strategy
Let's chat…
I'd like to chat with you a bit more about your business and how I may be able to help you. Just click here to jump over into Messenger & chat!
Salon Mastery
Achieve Salon Growth without overwhelm or overworking – it is possible!
Salon Mastery is a coaching program that provides you with the tools & support you need to build a profitable & successful Salon. No more winging it!
Together we'll build a 9-part business strategy for your salon with your own dedicated Success Coach to lead you toward Success. The Salon Mastery HUB delivers Strategies, Done-For-You, Masterclasses, workshops & more. Live Salon-Growth Workshops with Industry Experts & Coaches Access to a close-knit community of Salon Owners so you never feel alone
Click here to apply for Salon Mastery Coaching now.
Resources:
CLICK HERE to join the Profitable & Successful Salon Owners Facebook Group