Become a More Successful Business Owner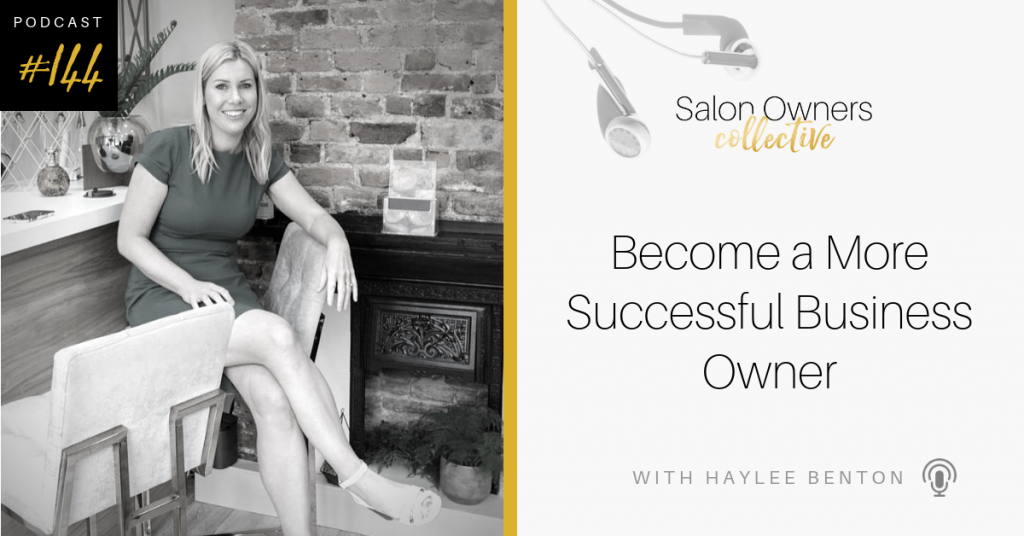 You are your business… and your business is you.
Do you ever feel this way?
I think so many Salon and Spa Owners have felt this way at one or more points in their careers. Your business is your baby, and it can feel hard to separate yourself from it.
This can be both such a great thing, and also your worst enemy!
It is vital to learn how to separate yourself from your business at times, so that you can view things from outside of your own bubble.
How does a potential client view your business? What about a potential employee… or an investor?
Today i'm chatting with Haylee Benton. Haylee is a multiple-business owner and entrepreneur extraordinaire! She'll share her expertise on owning a business, plus how you can excel as a business owner.
In this episode, you'll hear about:
[0:00]

– Meet Haylee & her businesses

[3:50]

– Get your ducks in a row!

[5:28]

– Your story, your 'why'

[11:00]

– Separating yourself from your business

[15:50]

– Simplify

[20:45]

– Get on the bus, or get off it!

[24:25]

– Haylee's recommended resources

[26:00]

– Where to find & social stalk Haylee
Recommended Links
CLICK HERE to check out our Podcast on Spotify
CLICK HERE, HERE and HERE to check out the 3 Simon Sinek recommendations
CLICK HERE to check out Koha Clinics
CLICK HERE for Alchemy and I on Insta
CLICK HERE for Cecily Day Spa
Sign up for the 12 Weeks til Christmas Countdown!
CLICK HERE to sign up!