Avoid These 3 Mistakes & Master Your Inner Salon CEO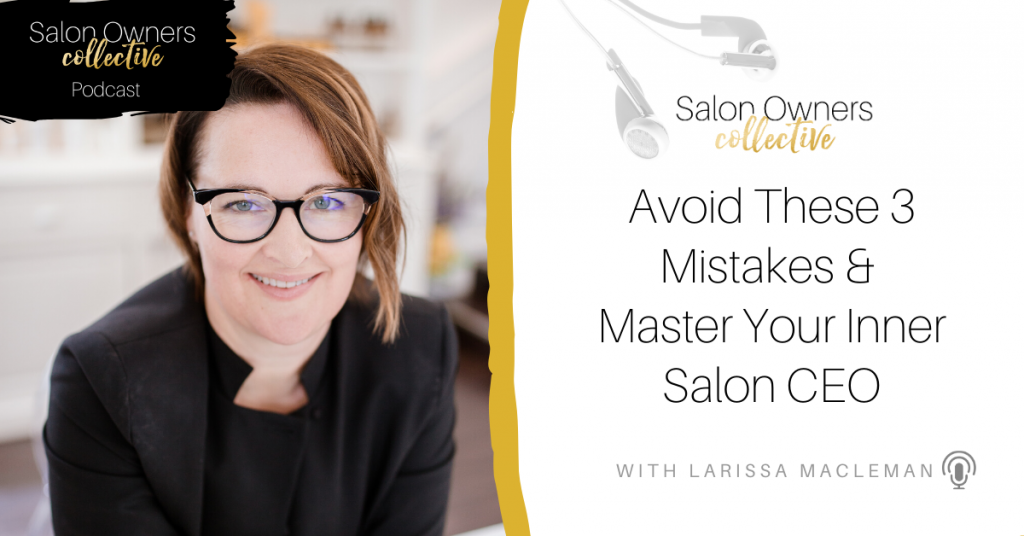 Let's face it… we all make mistakes.
And as Business Owners who ALSO have personal lives, it can sometimes feel like we're making a LOT of mistakes… and that there's a lot of pressure to be perfect!
That's because it feels like there are so many people relying on us.
Well, let me tell you: we're all human!
And, luckily, I'm here to help you out by telling you how to avoid 3 of the most common mistakes made by Salon CEOs, and how to truly Master Your Inner Salon CEO.
I'm going to cover:
Why working less is really working smarter

How to choose what to work on and to work on the right things … that actually move the needle

How you can walk away from your salon, out the door, spend time with your family, maybe even go to the gym… and feel completely confident and in control

PLUS the 5 steps to create more freedom and prof!t in your business 
CLICK HERE to find out more about my Salon Mastery program NOW