An Honest Chat with Adam Ciaccia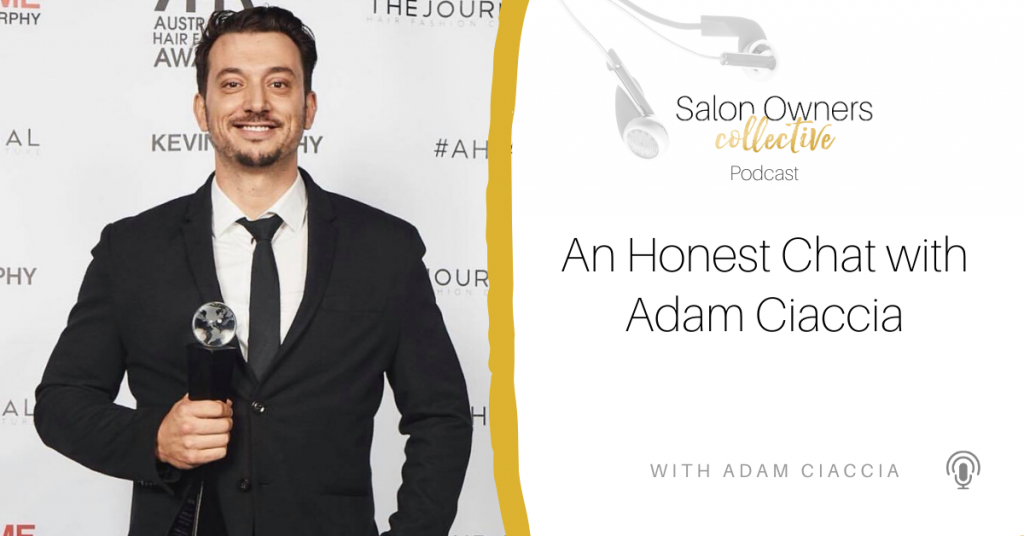 Even though so many Salons right now are still either closed or working minimised hours…
There is more conversation going on within the Hair & Beauty Industry itself… than ever!
With so many different opinions flying around, and some controversy surrounding the times we're facing right now… the one thing that's for sure is that we're all experiencing this differently!
In this episode, I'm chatting with Adam Ciaccia. Adam is a Multi Award-Winning Australian Hairstylist, YouTuber, Educator & Director at Axis Hairdressing.
Today he shares with us his top tips about how to succeed within the Hair & Beauty Industry and the importance of remaining grounded.
We chat candidly about Covid-19 and Adam shares his story about how he and his business has been affected.
Let's dive in and meet Adam!
RECOMMENDED LINKS
CLICK HERE to check out Adam's Youtube Channel
CLICK HERE to see Adam on Instagram
CLICK HERE to check out The Hair Game Podcast
CLICK HERE to listen to Kristina Russell's Podcast
CLICK HERE to head over into the Salon Owners Collective Facebook Group