A Strong Culture Isn't Built Around Desperation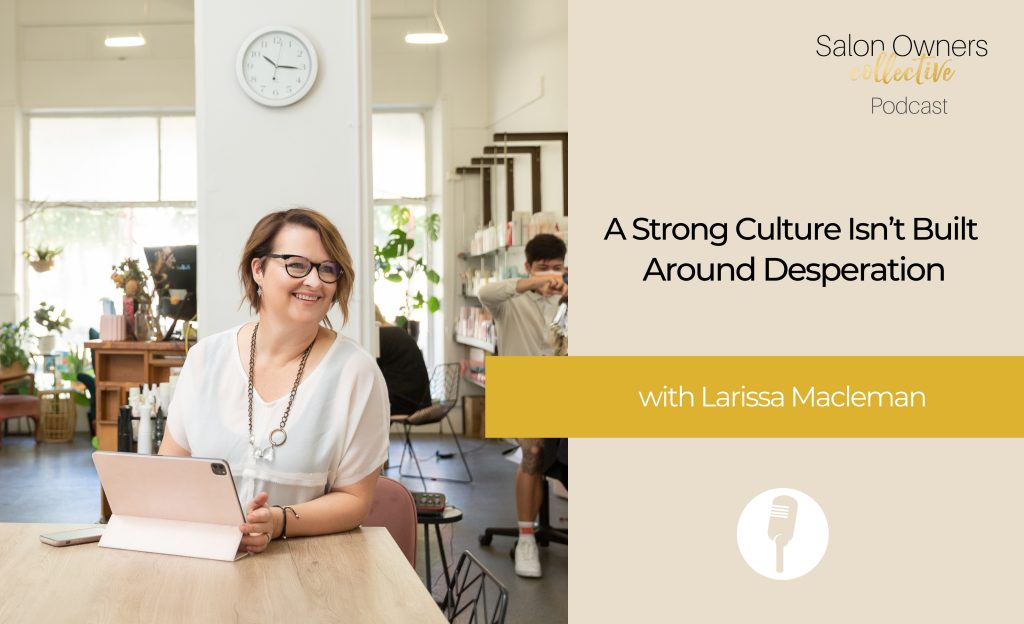 Are you sometimes guilty of being a little desperate when it comes to your team?

Ok…hear me out. 
It's not easy to find team members in today's climate, right?  So you suddenly feel the need to put more focus on your existing team culture. Build a culture that is so strong no one wants to leave… 
But a mistake I often see owners making every day is, instead of focusing on building a strong salon culture, they instead act out of panic and desperation when it comes to their team.
You feel the pressure from your team as you don't want them to leave, but this ends up with you saying yes to all the things…(even the things you don't want to…such as a pay rise they haven't yet earned). 
You feel held hostage by your team, and give in to your team members' demands so that they never leave, but this isn't always the answer to winning team culture, and can leave you, the owner, being the one who misses out…
But this isn't the leadership style that creates a culture where no one wants to leave! In fact, it creates the opposite, and your team members will always be looking for where the grass is greener… 
There has to be something stronger, and I believe that comes from this ONE secret to building a winning team culture…
In this episode, I share a sneak peek into my Salon Mastery Coaching Program, and reveal a team leadership strategy that you can implement in the New Year so you can grow your team without sacrificing your salon, your clients, or most importantly, yourself. 
Here are three reasons why you should listen to the full episode:
Get a total insight into the magic behind Salon Mastery 

Learn my top team leadership strategy to get in front of your team so they don't leave 

Discover the winning formula to a strong team culture
Inner Salon CEO Snapshot:
CLICK HERE to get your hands on it
Let's chat…
I'd like to chat with you a bit more about your business and how I may be able to help you. Just click here to jump over into messenger & chat!
Resources:
CLICK HERE to join the Profitable & Successful Salon Owners Facebook Group