6 Ways to Make More from the Clients you Already Have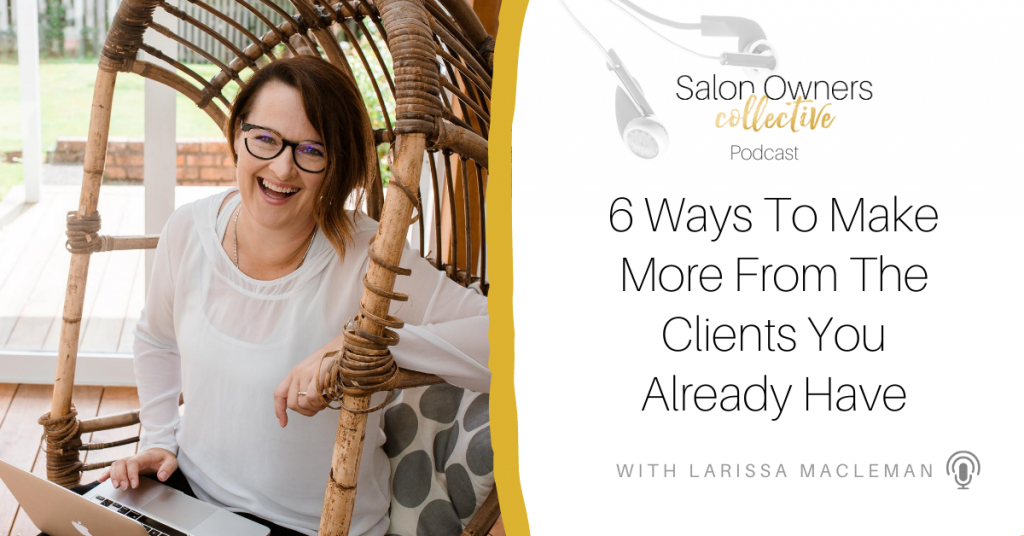 Did you know…
There are only 3 ways to make more in your salon…
Attract more clients into your business
Ensure the clients that you DO have, are spending more each visit
Make sure your clients come back… and come back more often
If you increase each of those 'ways' by 20%… your business actually grows 68%… This is how we get exponential growth. But the question remains…
How do we make this happen?!
The answer? Through systems and processes.
We need to ensure the Systems & Processes in our Salon are reflective of these 3 ways to make more. Then we need to ensure that our team know & are trained in these systems & processes so that they can bring in these results!
One area of this that we're going to focus on in this episode, is not how to attract more, new clients… but how to actually make more from the clients you already have.
The Guide- 6 Ways to Make More from the Clients you Already Have
Just click here to grab yourself a copy of the guide in Messenger!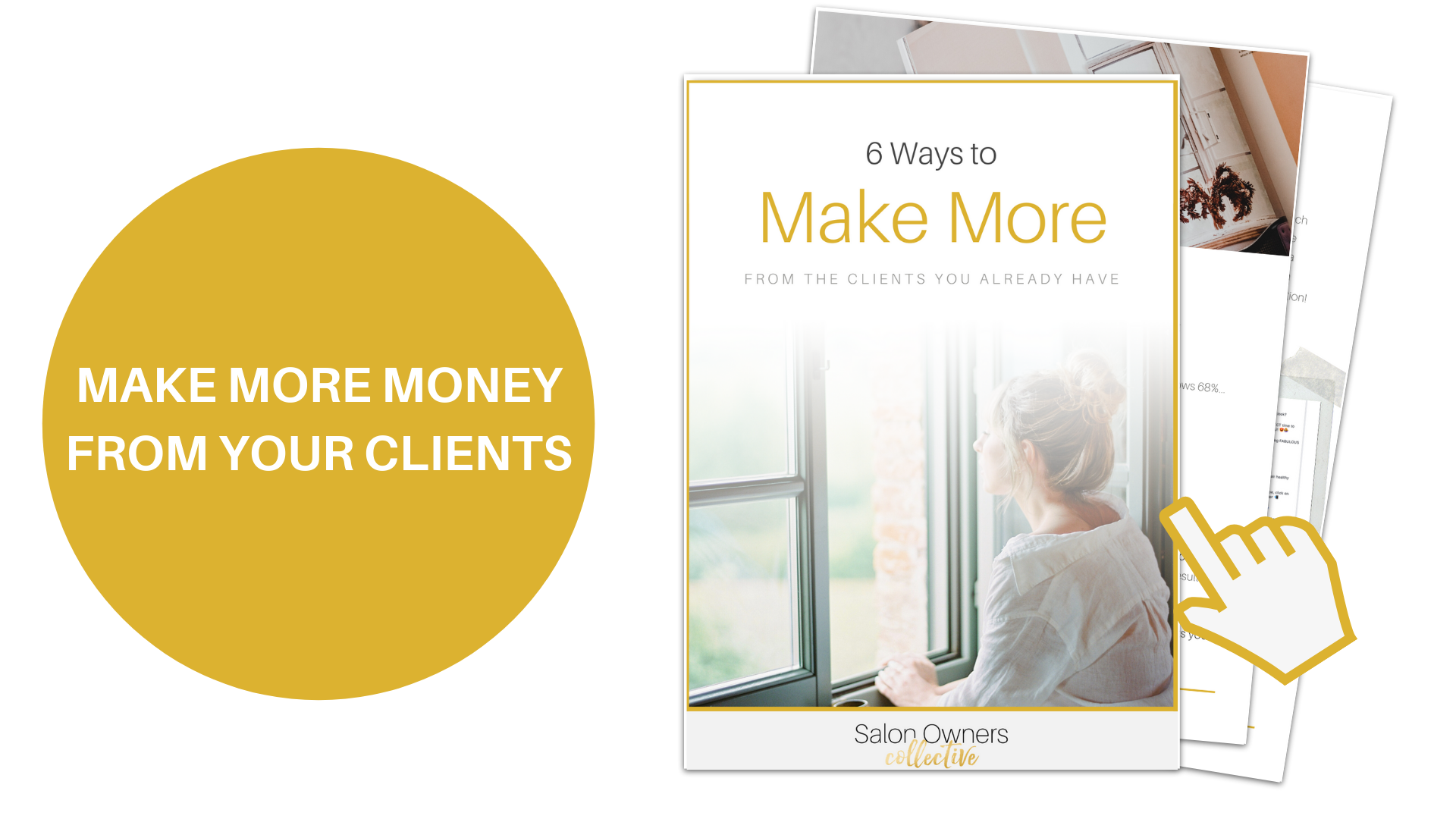 Let's chat…
I'd like to chat with you a bit more about your business and how I may be able to help you. Just click here to jump over into messenger & chat!
Recommended Links
CLICK HERE to join the Profitable & Successful Salon Owners Facebook Group