5 Steps to Achieve a Breakthrough Year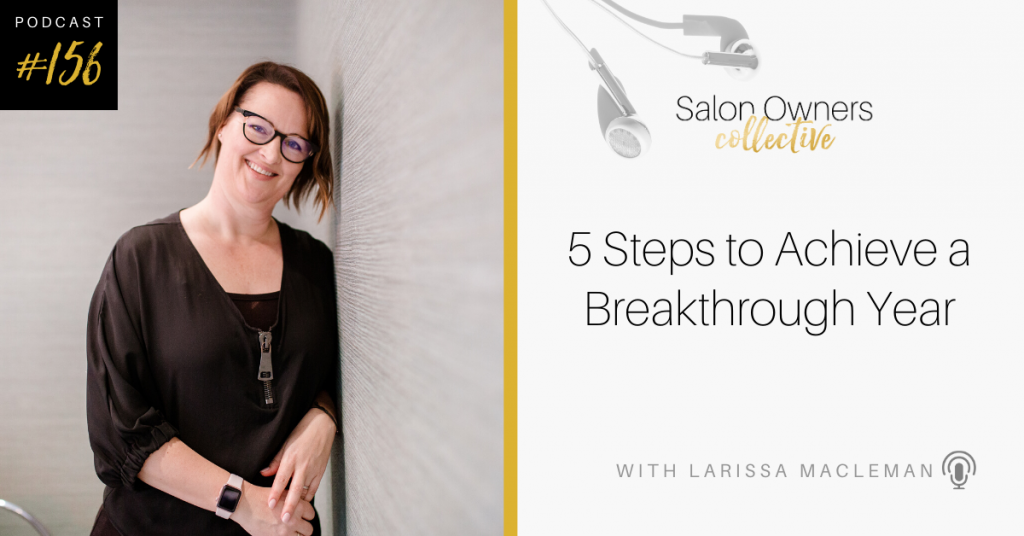 It's 2020… And it's the beginning of a new decade. 
I remember when I owned my Salon and we were planning for 2020.
We had a really clear-set vision and mission for the year 2020. It felt so 'big' and far away…
Well, that's because it kind of is! This is big… like, 2020 it a big deal!
So I want to make sure that you make 2020 your year.
Maybe you've had a year of feeling stuck, or like nothing that you try is really working. Or maybe this year you've felt overwhelmed with all the things. 
Has this last year has been full of too many cans open, too many things on the bubble and nothing actually getting done?
What if you could make 2020 a breakthrough year… rather than just having another year of 'average'?
In this episode, I'll tell you the exact steps you need to take to make this year your best year yet.
CLICK HERE to ENROL in my Salon Mastery program NOW – only 15 spots left! 

Grab the Breakthrough year 2020 planner here – I'll send it to you via messenger