3 Steps to Build a Sales Culture in Your Salon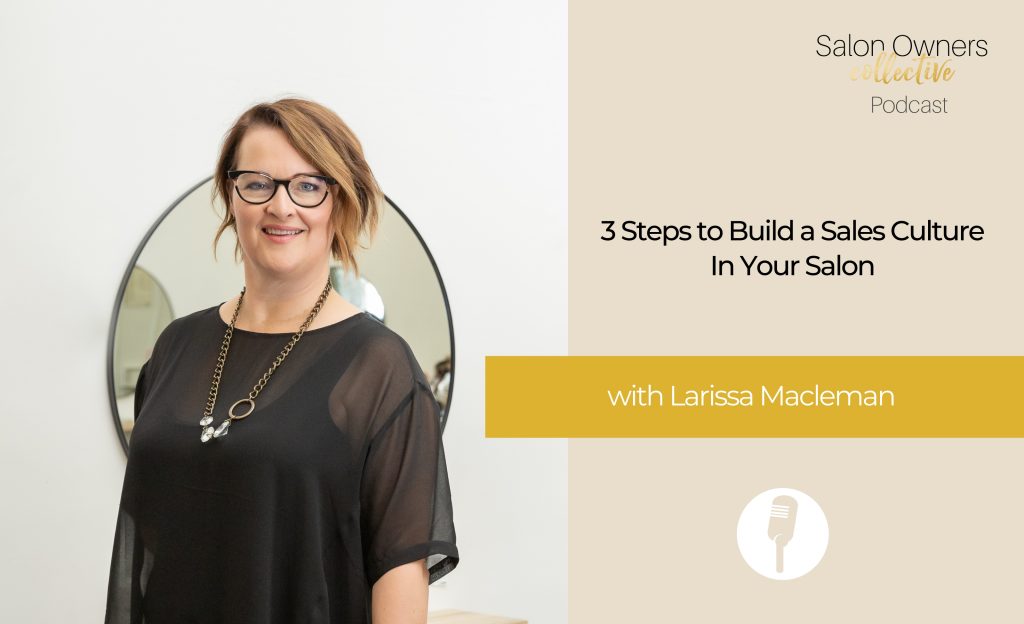 Every Salon Owner dreams of having an amazing team culture:
A culture where everyone gets along

Where people have clear sales targets

And are motivated to smash them

So the culture is positive… even without you there.
But all it takes is one bad apple on your team to ruin the whole apple cart… right?!
You know the one. They're sitting out the back of the Salon, twiddling their thumbs when there are clients that need serving, they're not hitting their targets, and it feels like an uphill battle trying to get them to do anything…. 
It's causing the salon environment to flip upside down, things can become toxic, and not only are they not performing, but this starts to affect the rest of the team's performance.
Like, all we want is a team that is smashing targets, for clients to receive a 10/10 service, and to feel confident that everyone is motivated and happy. Having a culture like this reminds you why you love this industry so much.
I call this building culture of #winning in your salon. But actually, what's important to remember is that a winning culture is not something that just 'happens' one day, and then 'that's it'…
…instead, your Salon's culture is forever changing and evolving. So the focus needs to be on keeping it positive, 95% of the time, each and every day. To do this, you need systems in your business that are 'human' proof so that your team is set up for success, regardless of the individuals within it.
So what are those systems? How can you make this happen in YOUR salon?
In this episode, you will find out exactly how to build a positive, motivating Salon culture that works even when you aren't in Salon 24/7.
Here are three reasons why you should listen to the full episode:
Define three different types of employee and discover how to best communicate with them in terms of their skills, culture & sales. 

How to recognise the right employee at the interview stage of your hiring process

How to say "no" to those employees that aren't the right fit. 
4-Simple Steps to Create a Salon Business Plan 
CLICK HERE to save your spot for the masterclass event
Let's chat…
I'd like to chat with you a bit more about your business and how I may be able to help you. Just click here to jump over into messenger & chat!
CLICK HERE to join the Profitable & Successful Salon Owners Facebook Group