3 Secrets to Building a Confident, Self-Sufficient Team Who Don't Need You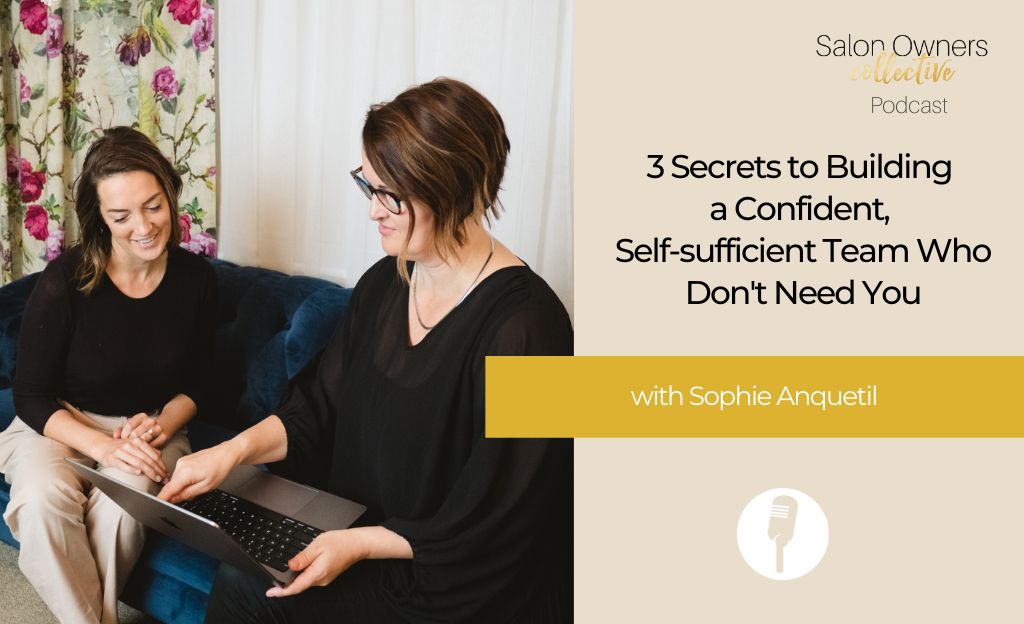 What does culture look like in your Salon?
If a client walked into your Salon today – what would they notice about your team?
And you as their leader?
Because trust me – they are noticing.
They're noticing the attitudes, behaviours and habits exhibited by your team – and it's painting a picture of your culture.
Why is this important? – because the culture in your salon is reflected in the experience you give your clients.
So how do you make sure that the experience you're providing and the culture you're demonstrating reflects your values and purpose as a business?
Well, today on the Podcast Million Dollar Salon owner and Salon Mastery Coach Sophie Anquetil shares her story – all about how she cultivated a culture in her Salon that was in line with her ultimate business vision and the experience she wanted to create for her clients – and her staff – by leading from the back.
Here are three reasons why you should listen to the full episode:
Discover the number one thing you need to know in order to cultivate a great culture in your Salon

Learn the 3 Secrets to Building a Confident, Self-sufficient team who don't need you.

Find out how to attract the right the right people to who will leave and breathe your Salon culture.