The 3 Biggest Mistakes in Salon Social Media Marketing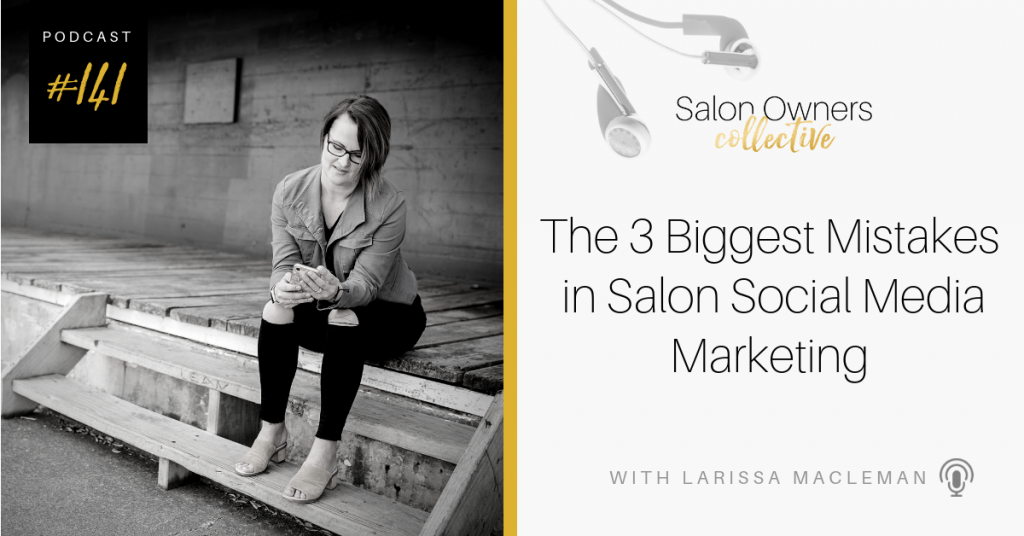 There are 3 common mistakes that I see so many Salon and Spa Owners making, when it comes to marketing on social media.
I get it. You know you need to be marketing and so you do what you think you're meant to be doing…
But you're not a trained marketer! So it can feel a bit tricky to know what you're doing half the time… especially when you're trying to fit it in with everything else on your plate.
That's why I'm here in this episode to help you with these 3 tips… what I think of as the 3 foundational basics when it comes to your social media marketing
In this episode, you'll hear about:
[0:00]- My 3 top tips
[1:46]- Tip #1: Who are you trying to attract?
[4:45]- Tip #2: Be an expert
[7:19]- Tip #3: "We" vs "you" language
[10:57]- Take the Quiz
Recommended Links
CLICK HERE to check out our Podcast on Spotify
CLICK HERE to read some more marketing tips on my latest blog post
Take the Quiz
CLICK HERE to take the Quiz and get your Strategic Marketing Planner