10 Secrets to a Stress-free Life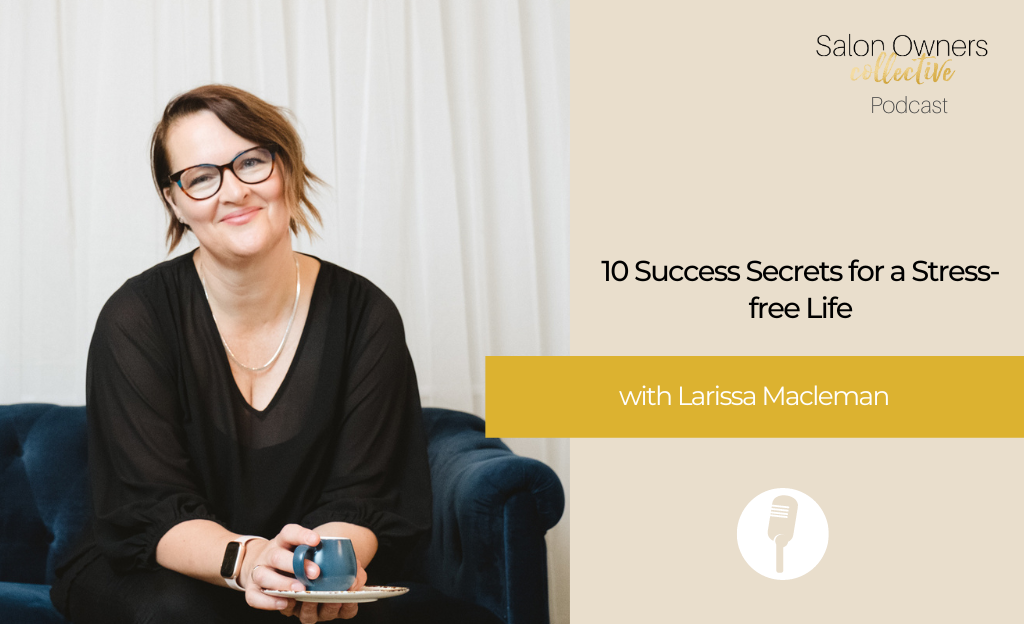 The next thing to go wrong, is going to send me over the edge.
Do you feel like this sometimes?
Well, you're not alone – I've been there – and actually, every Salon owner I know has been there too.
Because we're not just Salon Owners, businesswomen, and ceative entrepreneurs – are we? We're mothers, daughters, wives, friends – taxis, nurses, cleaning ladies, therapists – the list doesn't end.
But If there's something I love most about the industry I work in it's this. Women helping women.
So that's why I've rallied some of the smartest and most inspirational women I know – my friends, colleagues and fellow salon owners to bring you 10 secrets to living stress-free life.
Because there's no gatekeeping life hacks around here – i want you to be successful, I want you to master your inner CEO, and I want you to be STRESS-FREE.
Here are three reasons why you should listen to the full episode:
Learn the apps to download that will change your life. Today.

Find out the stress-proof money management system that SO MANY Smart business owners SWEAR BY

Discover the latest technology that is actually worth the price tag
AND SO MUCH MORE