Make the most of your Crazy, Creative Holiday Downtime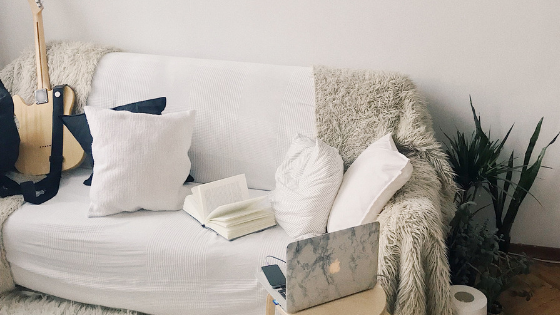 Holiday time for me is a time where I get really creative. I love spending time with my family but as much as I love to hang with them all – I can't help but slip into this crazy, creative business zone – The space and downtime allow me to think.
I dream up all sorts of things that I want to do for the new year and it can get a little bit out of hand…Does this happen to you too?
To make the most of 2019 planning while you have space and time over the holidays, I want to save you from shiny object syndrome (speaking from my own experience).
It's easy to set elaborate goals and dreams but often we overestimate how much we can achieve in a year… but also underestimate how much we can achieve in 5 or 10 years…
So be kind to yourself
I want to give you 3 sanity tips for over the holiday period to help you plan and goal set your elaborate ideas.
Sanity tip #1 Back To Basics
One of the best ways to reinvigorate your business is to get back to the basics that work best for you. This may feel a little mundane, but don't make the mistake of skipping over it!
Revisit your business plan. Hone in on what has been working, and get rid of anything that hasn't. I use a simple method of START, STOP, CONTINUE. Review your major milestones, events and successes from last year.
Here are some good questions to ask yourself:
What salon goals did you not achieve?
What team goals did you achieve and not achieve
Which type of revenue do you want to grow? Not just a group total… but what moves the needle, where can you make the most impact My advice over the years is that less is more; narrow and laser focus make more impact
What percentage of time was each staff member booked?
 How can each one make more impact
Pin-point what worked well in your business plan, and those things that no longer serve a purpose. Label all your activities with CONTINUE or STOP, based on how well they're getting you to your goal. Create a START list of things that you're not currently doing that might push your business to the next level.
If you started without a plan in place, then now is the time to make one!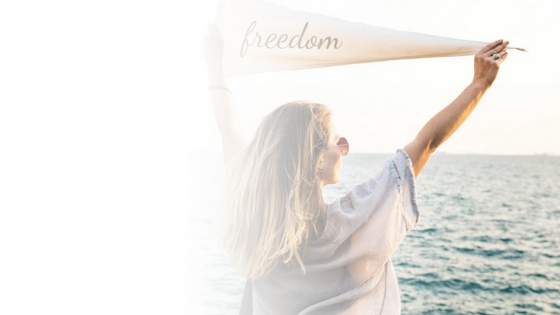 Sanity tip #2 Unlock Freedom & Leverage your Business
A dream without a plan is just a wish.
It's usually a dream or vision of how we can do it better… do better hair or skin, deliver a better service and earn more that drives us to buy or open our salon.
But somewhere along the way, we lose that vision as some days feel more like a fuzzy nightmare than a dream.
I see salon owners forget to keep the dream in front of them and they get stuck in 'the weeds' of serving clients and managing the drama of their team members. The stress, long hours and overwhelm starts to set in. It consumes them, their dreams and their shining light starts to fade to something dim in the distance.
Some of us achieve our goals and forget to redefine or reset a new, bigger, more wild goal in front of us. But the lack of clear visions or dreams means we simply 'float about in the wind'.
Those that can keep that dream in sight and keep it firmly in front of them, alive with it's shining light are the ones that move forward. Keeping their eyes on the prize and subsequently not getting caught up with Shiny Objects that distract them from their true potential.
It's when Salon owners have clarity of their path that they have their best life, their best business and have the strength to navigate the gauntlet of business.
It might seem really simple but you have to keep clear on where you're going;  you can't just hope it's going to be awesome – clarity has power.
You think you're so busy that your clarity slips – you're not focused but you want to succeed… here are the things you need to know
Get clarity on
Who are you in the business
How (exactly) will your business make more income this year and where will it come from?
– who will make that income? Who do you need in your team?
What are your constraints and what holds you back from momentum?
– We feel it but often don't know it or take intentional action toward it
How will you make a profit?
– You simply can't just guess and hope on a wing and prayer
Separate marketing and sales
– Sales are how you upsell once a client is in the chair
– Once they are in the chair how will you give them a kick arse experience
Marketing gets more people in your business
– How will you get clients on demand?
Your role is to manage the ever-changing points of constraint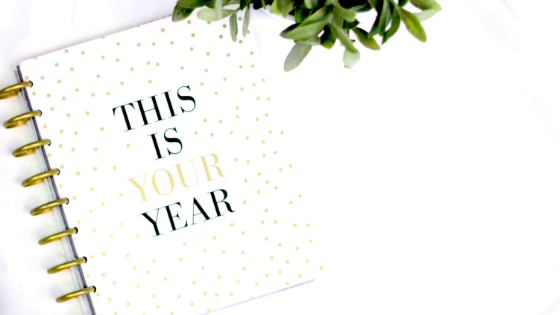 Sanity tip #3 Use the holiday & slow period to set yourself up correctly
You can scurry around and try to make shite happen, as you freak out about the quieter January… BUT you're missing an opportunity.
You know every Jan is quiet so why get into a panic – prepare for it each year, its no surprise right?
Harness this opportunity to plan the year, sort yourself, make a strategic plan and make 2019 better and different.
A short-term loss (slightly less in Jan)

 for a long-term gain; Imagine you did $5k less in Jan, but you did $15k more in Feb, March and April!!
Take time to reflect, re-evaluate and set fresh goals for 2018. Often, getting ahead requires you to take a step back, and spend time working ON the business, not just IN it.
 Get away and invest some time in YOU and your business.
You are your biggest constraint, get out of your own way
You either control too much, thinking you can't trust other people to do it. The problem is when you're too in the weeds to see where you're going. You need to pull your head up out of the action and get a bird's eye view – and the holidays are the best time to do this!
You have to actively unlock freedom.
Create space
Source the time
Find the discipline
Designing systems for repeated item structure will set you free
STOP with the excuses
Forget January for now – focus on the other 11 months and make them killer.
Step into becoming the CEO of your business and move away from earning "by the hour' as a stylist or therapist.
I know this is what you want for yourself, you must think about it all the time. I've transformed my Freedom & Profit guide and I want YOU to read it. Think of it as holiday inspiration reading.
Then come and join my Salon Owners Collective Free Group made just for you – to help you move into your dreams and make them more than just a wish.
Have a great holiday and use it well! – I'll see you in the group.