5 Steps to Grow Your Salon Business to Gain Freedom and Profit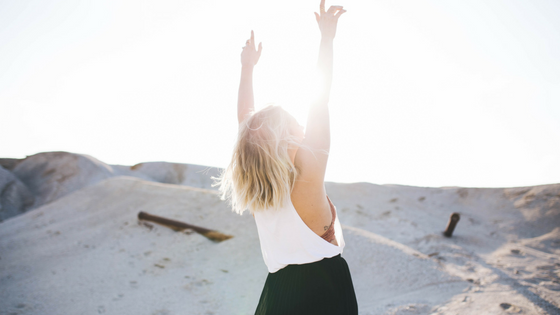 You only have one life. Your job isn't to work yourself to the bone 'til you're *lucky* enough to retire. Your job is to craft a life you love, live it well and on purpose.
"On purpose" meaning you don't leave it up to life's circumstances to direct your journey; instead you take steps to set yourself on the path you desire. And because you're a salon owner working hard to build a successful business, I know that the path you desire is one of Freedom & Profit.
Just saying "freedom" and "profit" makes you feel giddy and motivated, but you can't say with confidence that's how you feel when you show up for work every day…
Instead, you find that you're wearing too many hats and spending all your time in areas that don't grow your business (like serving clients all day long), and while that strengthens the relationships with your clients...it means no one is in the pilot's seat steering your business in the right direction!
You want to get out from behind the chair, work smarter and not harder, and work ON your business instead of IN it.
I hear you! I was once there, too, and here are the 5 steps I took to make my dreams of Freedom & Profit a reality…
1) Believe In Your Dream
You wanted to start your own salon because you had a dream of doing better hair, delivering a better service and earning more.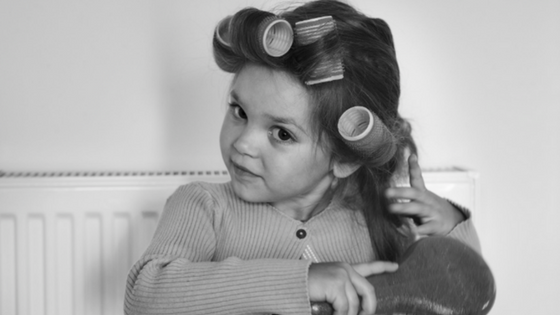 But now that you own your salon, some days feel more like a nightmare than a dream.
How about we reconnect with that dream state shall we?
First comes the acceptance that you have the power and freedom to choose what you want your life to look like, and then comes the step that you genuinely believe you can achieve that vision.
As a hairstylist you know you can give your client a look they'll feel confident in, and as a manager you know there's potential in your team, but that piece of being the business owner, the entrepreneur…well, it isn't quite there yet.
However, with strategic steps and a plan, you can get there and not at the cost of back-breaking hours and hard work. But to achieve it, you first have to wholeheartedly believe it.  
2) Know Your Numbers
Once you've built up your belief, now begins the process of taking those strategic steps to make your dream a reality, and it all starts by evaluating where you are now and where you need to be with your numbers.
Always keep in mind, what doesn't get measured, doesn't get managed. You need to continually stay on top of tracking your numbers to see that you and your team are on track toward your greater goal.
First things first, how many hours per week do you want to be serving clients on the floor? Once you know that number, then you need to calculate how many staff members you need and what they need to make to support your non-earning role in the business (when you'll be focused on bigger-picture income-generating activities).
Get clear on how much each employee needs to earn per week and per month, then set those sales goals.
You'll also want to run all your current numbers to see where you're starting from and so you can begin to create benchmarks to help guide your decisions on when you're able to cut back on more of your time on the floor.
3) Build Your Dream Team
As we move onto this step, I want you to notice how we've begun to mentally shift your role from an operator (working 24/7 behind-the-chair) to moving into the role of the manager that instead of operating themselves, will look over and leverage a group of operators.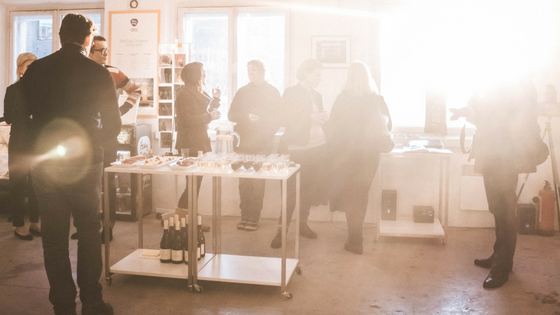 This group of operators aka your Dream Team is the key to creating Freedom & Profit, but it can also be one of the most challenging pieces of your business to master because although you are not the one doing the day-in and day-out servicing of clients, your team's performance and outcomes rest on you.
This is why if you want to grow and manage a Dream Team, you have to be willing to personally grow and develop your managerial skills so you can successfully lead a team. Without that piece of your Dream Team, the growth of your business halts because a single person can't be leveraged or scaled.
So, when looking at your journey to Freedom & Profit, consider this your fork in the road…
Who do you want to be in your business?
Do you want to be the operator, manager, and entrepreneur who plays all those roles on a sub-par level while always fighting for more time or money, but never being able to have both?
Or do you want to leverage your time by working on growing and developing your team, which in turn brings in more profit-producing clients for the business in one hour than you'd be able to generate by servicing a single client? ?
Seems like a no-brainer, right?
If it is for you and you're thinking you want to leverage the time of your staff, then you have to know that you now only have one client and that "client" is your team.
4) Grow Your Clientele
Once you've closed your book to clients so you have the time to work ON your business rather than IN your business, you need to prioritise that time.
You didn't just give up your clients to take on admin, the books, and menial daily operations tasks; this is time you need to focus on big-picture, income-generating activities that grow your salon in the long-term, for example, building up your clientele.
When you're able to create clients on demand, you're ready to feed them to your team and keep your growth momentum flowing and compounding, which is why marketing should be an income-generating priority of your time.
Here are the key areas of your marketing strategy you need to have dialed in to be able to draw in clients on demand:
It may sound silly that you need to know who you're marketing to, but it's crucial that you understand that you're not trying to appeal to everyone. You need to be clear about who your ideal client is, what her pain points are and why you're the best to help her solved them. And within that, making sure that the focus stays on who your client is and how their lives will improve as your client.
Next, you need to have the platforms and tools in place that make it easy for your ideal client to do business with you because the moment it becomes too challenging, they'll give up and move on. This is why it's critical, especially in today's digital landscape, to make your contact information readily available on every single one of your digital platforms as well as online booking, and be able to handle Facebook Messenger requests and conversations without sucking up more of your time.
Finally, you need a way to stand out from competitors. In addition to catering specifically to your ideal client, how are you going to be different in what you provide? What's your signature, stand-out service and how are you sharing it in a way that educates, engages and entertains your ideal client? No more posting random content for content's sake.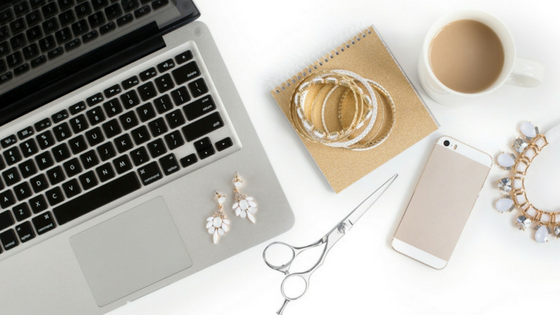 5) Master the Four C's
As we've moved through the five steps of Freedom & Profit, all the work you've done to lay the foundation, get clear on your numbers, get out from behind the chair, and build a system for bringing steady clientele brings you here to what I call "The four C's."
At this point, you're the entrepreneur…
You're focused on the overall vision of your business and driving the activity behind the top-most pieces of your salon that, as your leadership trickles down through your salon's staff structure, will produce a profitable and sustainable business.
Now, instead of focusing on the daily minutiae or doing work that doesn't leverage your time or best use your zones of genius, your role is all about growth, and at this point, your Freedom & Profit goals should be your reality.
Here are the Four C's that make that possible:
Company Culture -

A happy team creates happy clients. When employees feel like they're making a more significant contribution, that their work matters and that they're a part of something bigger than themselves, they can't help but be invested in not just their personal success, but the success of the whole salon.
Coaching -

If you want your team to be invested in the success of your salon, you need to invest in them equally. And the good news is, this investment pays dividends in the form of a higher-quality team and happier clients, which leads to better retention on both sides of the spectrum.
Communication -

A salon with open and honest communication between its leadership and team are the salons that thrive. In addition to having regular team meetings to get everyone on the same page on company-wide topics, it also means making your Code of Conduct a living and breathing document that's readily accessible and sets firm expectations of how your team is to act and perform.
Clients -

More than top-notch results from your services, your clients expect an enjoyable experience. Once you're off the floor, you're able to better focus on crafting excellent client care programs, communicating them with your team and put them into action, which brings new clients through the door via your reputation and retains current clients who see your salon as an irreplaceable experience.
As you move forward, you'll experience that business growth always comes in cycles, a state of change, push and pull, expansion and contraction.
The real question is whether you're equipped with the right resources, tools, and support to help you navigate that growth in a reasonable timeframe before you go broke or burn out?
For years as a salon owner I felt this frustration and saw my fellow salon owners working themselves to the bone, and I knew I had to do it differently. So, I fought my way to Salon Success through trial and error, learning and testing…
And I eventually developed the business structure, framework, resources and tools that scaled my business to new heights. Then I started teaching these proven strategies and cultivated a community around them called the Salon Owners Collective HUB.
All I can say is that there is not another resource out there like this and that I wished I had this when I was starting my salon...
It would've made my path to Freedom & Profit much smoother and shorter!