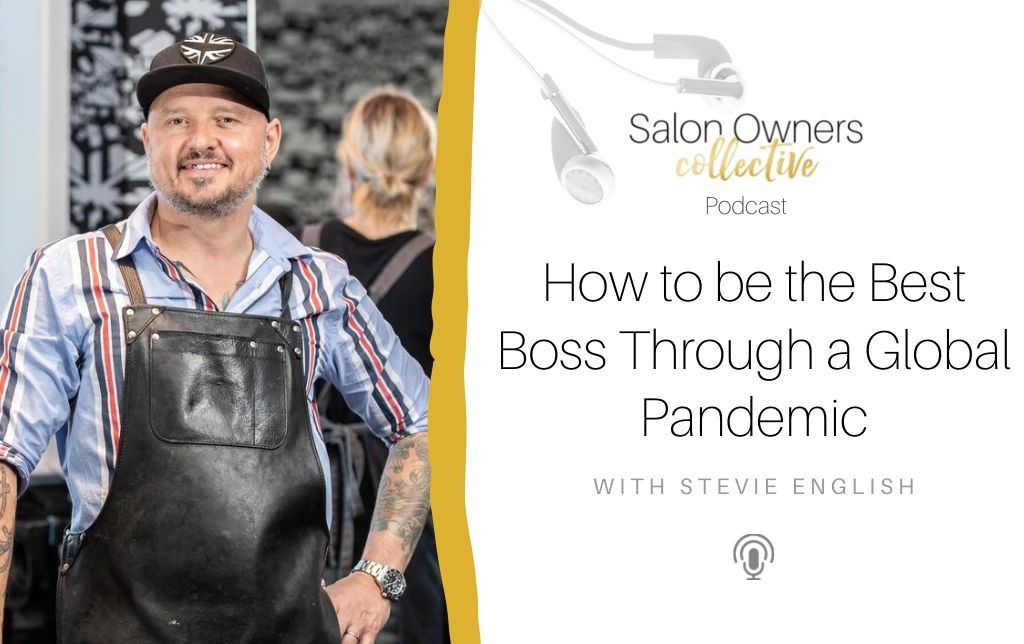 Do you find it difficult to keep your team engaged and motivated whilst facing covid restrictions?
Whether you're in lockdown, or working at limited capacity, I know this has been a super hot topic… especially for those in New Zealand or Australia, as this side of the world is now facing the ongoing consequences of a covid resurgence.
There's certainly a fine line. As the leader of your Salon, you want to keep your team as motivated and accountable as you can, for the sake of both them and your business! But you also want to be a #bestboss; someone who shows they care, and empathises with the different journey of each team member.
And as with any fine line, this one is a tricky tightrope to balance. Luckily, today I'm chatting with someone who has found the perfect balance.
Stevie English, from Stevie English hair in Sydney, is a living example of what it looks like to lead a team to success through the ongoing effects of Covid 19. 
In this episode, Stevie will share his story of successfully engaging his team of twelve plus during the 2 months of lockdown that Sydney has already faced, and why he continues to have a positive attitude going forward.
Listen in now to glean all of Stevie's best advice… that I know will inspire you in more ways than one.