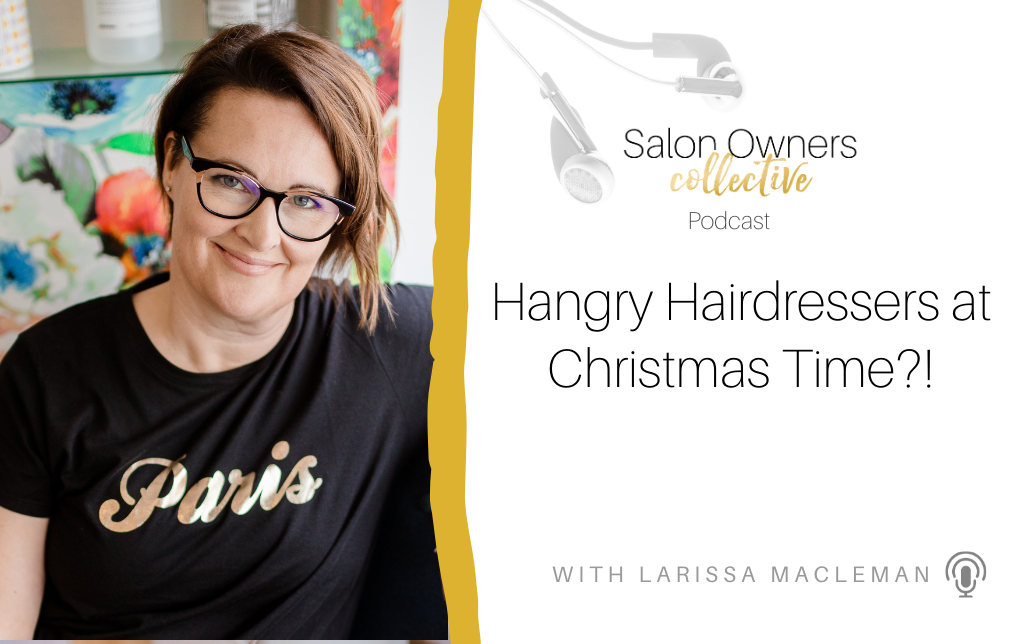 The Salon Christmas Cray-Cray… are you feeling it yet?!
Even when I was off the floor, I still felt the stress and the strain of the crazy season. I'm sure you can relate…there are those two or three weeks in the lead up to Christmas where:
Every man and his dog wants to come and have their hair & beauty services done!
… and fair enough to them! But I remember going to my mum's house for Christmas Day, and I would be having a wee nap on the couch. You know, I was so exhausted by the Christmas craziness. And it was completely anti-social.
It shouldn't be like that, right?
So I learned the hard way to finally take some care of myself. And in fact, by the time I was not on the floor, I really made sure that I was there to support the girls. And make sure that it wasn't quite as crazy for them.
So anyway, I wanted to share with you some things to do to make sure that your silly season is not super silly…