The 5 Emerging Salon Marketing Trends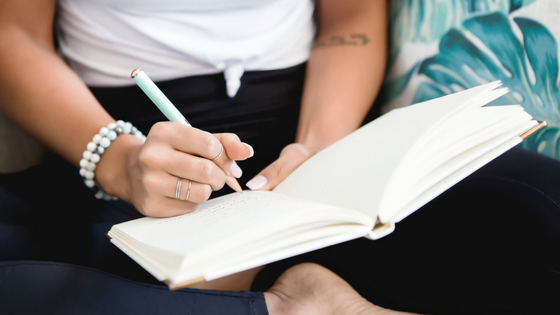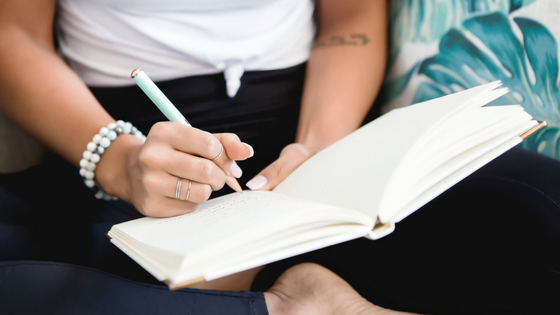 The problem is that our clients and our potential clients are becoming tired of jaded and traditional marketing tactics. The days of leaflet drops and selling steak knives and deals at Grab one have just worn thin and if anything it turns our clients off coming to us.
If you've been big on marketing your salon over the years you'll have noticed that trends of what works and what doesn't is always changing… and now more than ever its changing more and more rapidly…
The term 'content marketing' may sound new and techy but trust me when I say it's vital for you to master this art in order to really see your salon grow.
The public are becoming tired of traditional marketing tactics and more and more jaded by the constant stream of adverts both online and off.
'Content marketing', a word that sounds very boring if you ask me!!
But trust me when I say it's vital for you to master this art in order to really see your salon grow going forward.
The new way of marketing is not to advertise… well not straight off the bat anyway. So how do we get cut through…  in an inundated online space. How do we stand out from the crowd?  and get our brand in front of our potential customers and clients?  If traditional advertising and deals are dead… what do we do instead?
This new way is on the rise and is fast becoming the way to engage with your audience and build meaningful connections too.
Well, Content Marketing includes blogging, social media, video and guest blogging, and is driven by conversations and storytelling instead of simply broadcasting and selling to your potential clients who follow you.
Below I've outlined the 5 steps you need to take in order to get started with content marketing for your salon:
1. Define your Audience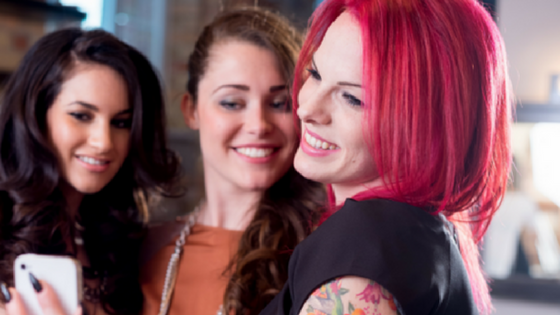 In order to be really effective with all your marketing, you need to clearly define your target audience and then speak to them in everything that you create.
You've probably heard about creating an ideal client persona, and this is a great way to get started. You may have more than one ideal client, but it's worth getting super-clear on who they are, what they like and where you can reach them.
Pay attention to demographic information such as age and location, but drill down even further so that you really get inside their head.
A great place to start is to survey your current clients - they hold a wealth of information that can help you get more customers through your door.
2.  Set Goals
Marketing without an end goal is like setting off on a car ride without a location in mind. You may see some interesting sites on the way, but you're going to get a bit lost and take longer getting to your ultimate destination.
Setting clearly defined goals for your content marketing from the get-go will enable you to figure out what you need to do get there, and to measure what's worked and what hasn't.
Many salon owners fall into the trap of thinking that their end goal is simple 'more Client Bums on the seats'. Of course, this is key to your business growth, but it's unlikely that one piece of marketing alone will bring hundreds of new clients through the door.
Think of your content marketing as pieces of a jigsaw - they all need to slot together in order to create the chapter book. the punchline is toward the end once you have established who is in the story and their purpose. Content marketing objectives could include:
Increasing brand awareness of you and your salon -  Let people know you exist.

Building a following of potential new customers - stay top of mind.

Turn those likes into Bookings - now you can get those Bums on Seats!

Keeping your current customers engaged and coming back time and again
Whatever your goal, make sure you can measure and track it, so that you can easily repeat what works for you.
3.  Create Quality Stuff!
The content you produce is the backbone of your marketing strategy, and this is what will really set you above the competition and encourage your followers to share, helping you reach more people.
Your content (the stuff you post and share) should be both engaging and thought provoking in order to encourage followers to take an action related to your business eg: book, like or share. 
If you want a plan for what to post and when then I'll send you the 5 Types of Posts your Client Actually Wants to See... I'll message you directly.
Here's how:
Create stories which will be interesting to your Clients. After all its about them... not you and your team! There are lots of ways you can do this within a salon, and the environment lends itself to visual stories. You could share snapshots of your salon, behind the scenes, and 'meet the team' posts so that people get to know and trust your team before they've even stepped through the door. Go ahead, grab the plan for what to post and when then I'll send you the 5 Types of Posts your Client Actually Wants to See...

For each piece of content you produce for your salon, you should include a 'call to action' - ask your Clients to do something. This could be as simple as asking them to comment with their favourite style on an Instagram post, or asking them a question to get them engaged. You can also pique their interest with your blog or social media posts, and ask them to click to read more on your website or even to book an appointment.

Ask a meaningful question, and make sure you reply! Modern marketing is about two way conversations and this is the best way to build connections.
4.  Promote and Distribute
There's a danger that you fall into the trap of creating a great Instagram picture or blog post, and then sitting back and waiting for it to do all the work for you.
Unfortunately, it doesn't work this way, and you need to share your content far and wide to really get any traction... you cant sell a secret!!!
Promote & boost each blog or story




Don't complain about paying to promote on Facebook, nothing in life is free. - pay to play and stand out!

Get your wider community to share it,  create some good connections that will regularly share.

Email it to your clients.
5.  Re-purpose
This is a great way to save you valuable time, and to reach even more people. Remember that some of your ideal customers may prefer to look at pictures, whilst some love to read blog posts, and others listen to podcasts in their spare time.
Once you've created an amazing piece of content, you can adapt it slightly for these different audiences. You can also use snippets of your blog posts on social media and in your email marketing in order to ensure more people see what you're saying.
This modern marketing is fast becoming the number one way to connect with your ideal Clients - both old and new. As a salon owner, your business lends itself to this type of marketing so it's worth getting Investing the time in it now.
If you want to learn more about this type of marketing strategy for your salon, I invite you to join me in my Marketing program for Salon Owners...