Christmas Countdown Week 6: Build Hype & Stay Busy in January!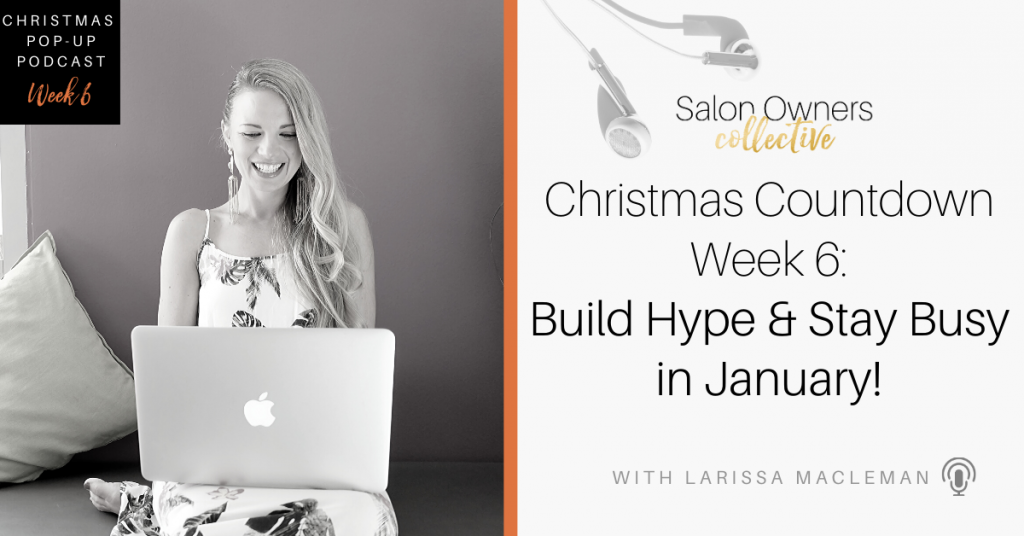 Christmas is fast approaching, so it's time to start scheduling in all of your Social Media content now, before things start to get super crazy and you have no time!
It's important to create hype on your social platforms for Christmas and for January 2020, so that you can keep up this momentum going into the new year.
We all know and dread that post-Christmas lull… where everyone goes away or has no $$ left over after Christmas. 
In this episode, i'll tell you ways to avoid that lull and keep the buzz from December rolling over into Jan!
Complete my Social Media Checklist to make sure you've got everything covered.
Download the Freebie
CLICK HERE to get your Check List for this week
Recommended Links
CLICK HERE to sign up for our Christmas Countdown
CLICK HERE to check out our Podcast on Spotify
Master Your Inner CEO
CLICK HERE to get the latest Salon Master updates