Are you Scared to be Seen Online?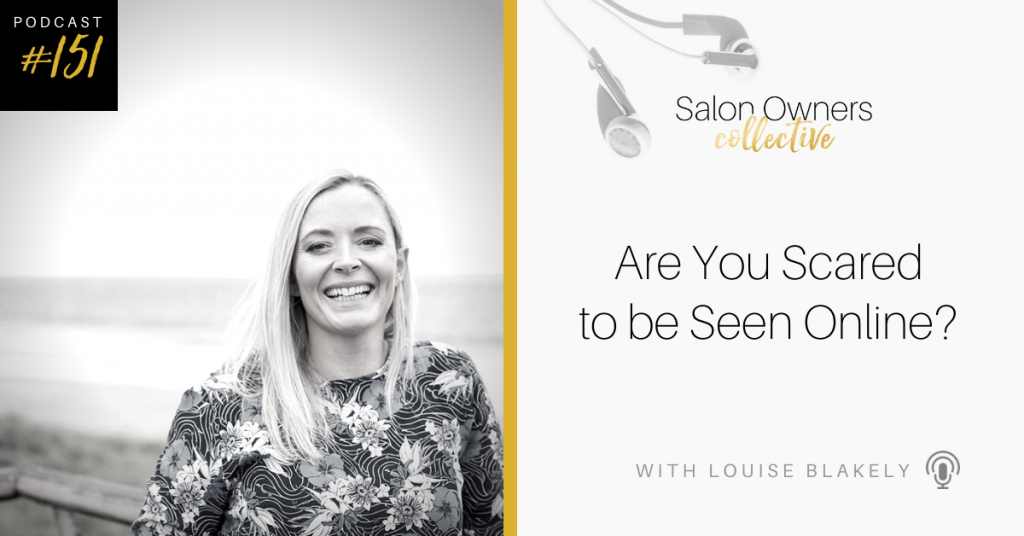 Do you ever feel scared of putting yourself out there?
One of the biggest blocks that I've noticed Salon Owners struggle with when it comes to Social Media is the fear of being seen and judged online. 
These fears can subconsciously control how we act throughout the day- how we do things, why we do things, how we act towards our team… 
And we probably don't even notice it's happening. 
In this episode, I'm speaking with Louise Blakely, who's an expert on both Digital Marketing and Neuro-Linguistic Programming.
Do you ever wish you could become more self-aware, and really grow to understand why you often act the way you do? And how these subconscious behaviours are actually affecting you and your business?
Tune in below to hear all the secrets.
In this episode, you'll hear all about:
[0:00]

– Meet Louise

[2:00]

– Get over this mental block

[3:45]

– The biggest thing to think about

[6:50]

– Becoming self-aware

[9:10]

– Remove beliefs and install new ones

[10:25]

– Be, do have

[17:00]

– There's no reality

[20:00]

– Getting over the fear of being seen and judged

[23:35]

– Louise's Mantra

[26:30]

– Recommended Book

[28:35]

– Social stalk Louise
Recommended Links
CLICK HERE to seeThe Four Agreements by don Miguel Ruiz
CLICK HERE to check Dr. Joe Dispenza
CLICK HERE for Dr. Amanda Foo Ryland
CLICK HERE to check out Hooked on Marketing
CLICK HERE to join Louise's Facebook Group
CLICK HERE to check out our Podcast on Spotify
CLICK HERE to join the Salon Owners Collective Facebook Group
Join the Countdown
CLICK HERE to sign up for our Christmas Countdown